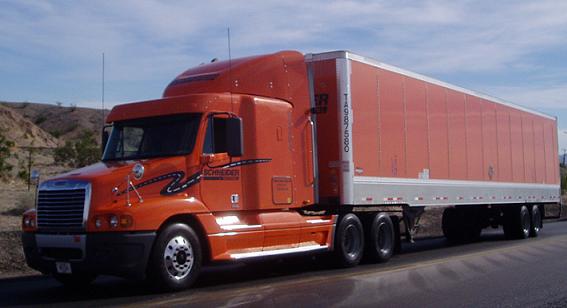 Positive Future #449 (Feature photo – Freightliner Semi Truck – Public Domain)
Electrek news portal brings us the story of the kind of charging stations being worked on to charge semi-trucks. While 3 megawatts sounds astronomical, the goal is to have huge spurts of power for short periods of time to get the big semis rolling.
On the alternative, a typical diesel truck has 350 gallon fuel tanks and at the West Coast price of $3.50 per gallon (4/15/2019) that equates to $1,225 for a full set of tanks.
You can read the full story of semi-truck electric chargers here:
https://electrek.co/2019/04/29/daimler-electric-truck-charging-3mw/