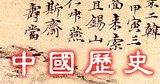 Touch the Soil News #706
Bloomberg News recently reported that China is scratching its head as to how to feed its 1.4 billion people in the future. China can't feed its people today on its own as it must import millions of tons of staple crops each year. The problem is that by 2050 there will be another 2 billion people (besides the Chinese) that the world will have to feed.
Much of China's original farmable land has been urbanized, industrialized and polluted, leaving it unable to feed itself. China has 290 million acres of prime farm ground – roughly two tenths of an acre per person. The U.S. has 320 million acres of prime farm ground – roughly one acre per person.
Chinese leaders know the problem – competition for food is increasing at such a rapid pace that they must act now to avert a calamity. However, there is no silver bullet and no solutions of a size that will solve the problem.
Following is a chart of China's escalating imports of soybeans:
On average, it takes about one acre of farmland to produce one (1) metric tonne of soybeans. This means that just for soybeans, China is short 93 million acres. That is equivalent to a farm 10 miles wide and 14,500 miles long. The Chinese appetite for milk and meat is forcing them to scour the planet for farms in other nations.
The impact to America is that every year the global population is growing by 75,000,000 – which will compete heavily in our global market for the food Americans enjoy today. Every 4.5 years, the global population increases by approximately the total population of the U.S.
Want More? - Sign up below