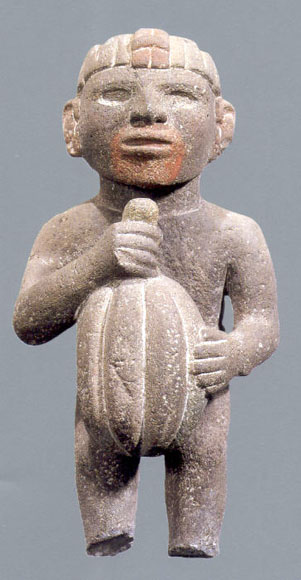 Touch the Soil News #508 (Feature Photo – Aztec sculpture with cocoa pod)
The cocoa bean (or cacao bean) grows on the trunks of the cacao tree. It grows in tropical zones and is processed after harvesting to make cocoa solids and cocoa butter – the basis of chocolate. The cacao tree is native to the Americas and has been cultivated for its bean for almost 5,000 years.
Today, 75 percent of the cacao beans are produced in Africa, 15 percent in the Americas and about 10 percent in Oceania.
Cocoa beans drying in the sun (photo courtesy of Irene Scott/AusAID).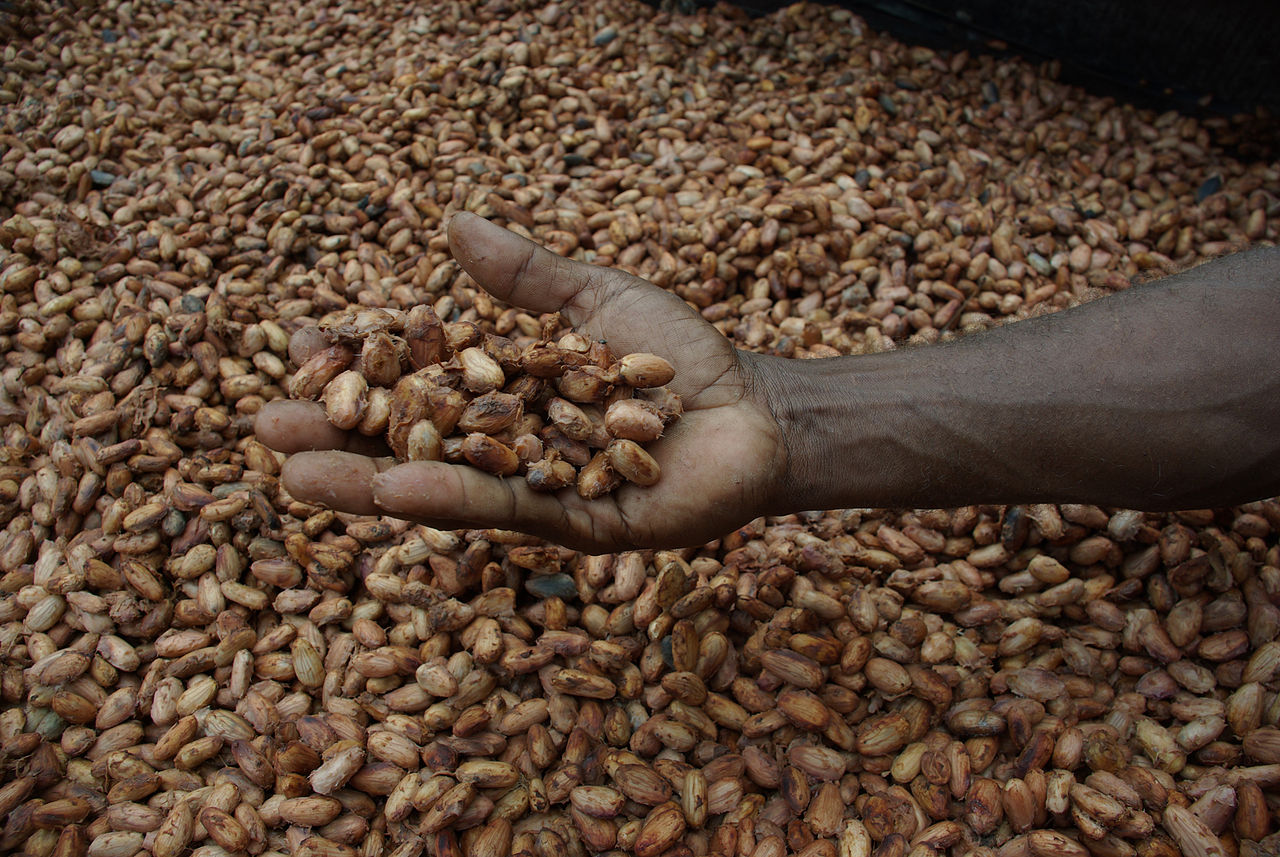 In order to assure a reliable supply of this food-of-the-gods for China, Chinese investors are looking at the Philippines. The investors currently source cacao from South America and West Africa – but need more. They are on the hunt for 25,000 acres to be planted into cacao trees which take several years to reach peak production. But it is not just Chinese that are looking to buy – or land to grow – cacao. Saudi Arabia and Singapore are also looking at the Philippines for cacao supplies.
The supply of cacao for chocolate is not assured around the globe. The largest producing country is the Ivory Coast in Africa which produces about 40 percent of the world's cacao. Political instability in the Ivory Coast and evidence of significant child slavery in the production of cacao is pushing production into other areas – such as the Philippines.
Chocolate sales in China have doubled over the past decade and China is leading the world's growth in chocolate demand. Annual global chocolate consumption is around 7.5 million tons (about 2 lbs. per year for every person in the world).
Following is a short market video on the supply problems for chocolate:
Want More? - Sign up below