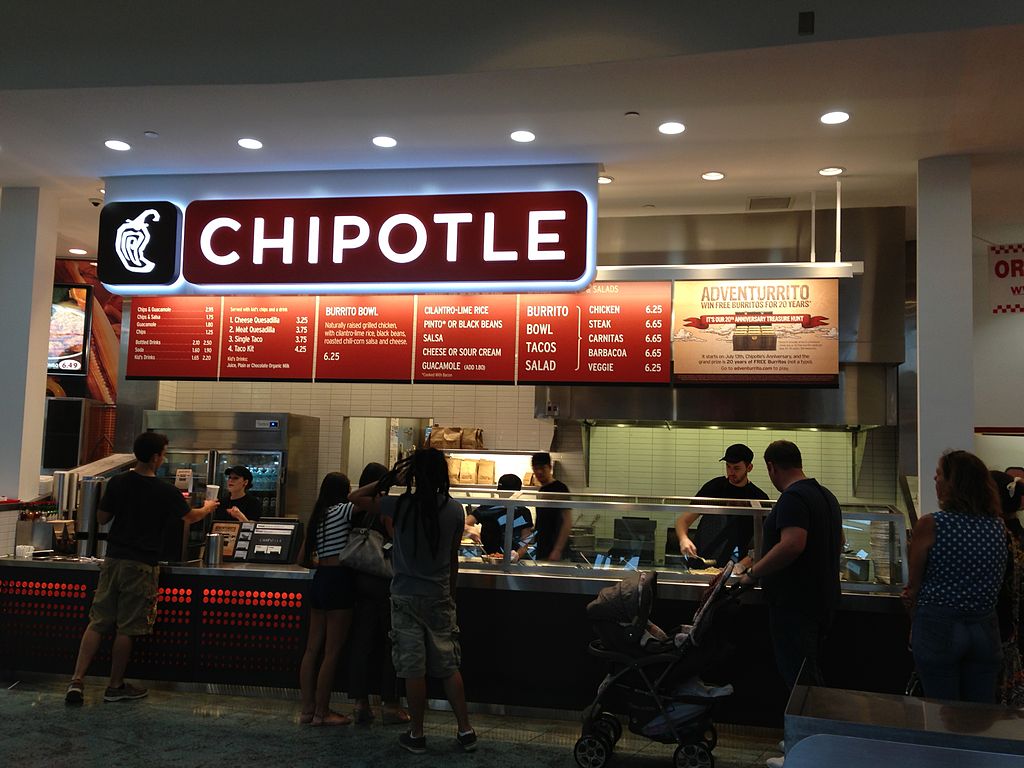 Touch the Soil News #370
Chipotle Mexican Grill is one of the world's largest fast food restaurants with almost 2,100 locations in the United States, the United Kingdom, Germany and France. The company plans to open more than 200 new locations in 2016.
While food poisoning issues are not new to Chipotle, the year 2015 literally riddled the restaurant chain with dangerous incidents. Following is a short history of Chipolte's problems:
March 2008 – Hepatitis outbreak. In San Diego County, over 20 customers tested positive for the virus stemming from a Chipotle restaurant located in La Mesa, California
April 2008 – Norovirus outbreak. Chipotle was implicated in a norovirus outbread in Kent, Ohio where over 400 people became ill after eating at a Chipotle restaurant.
February 2009 – Campylobacter jejuni outbreak. The Minnesota Department of Health trace an outbreak of campylobacteriosis to a Chipotle restaurant in Apple Valley, Minnesota.
July 2015 – E Coli outbreak. Five persons were infected with a strain of e-coli from food at a Chipotle restaurant in Seattle, Washington.
August 2015 – Norovirus outbreak. Some 207 customers and employees of Chipotle in Simi Valley, California became ill due to the norovirus. Ventura County health officials had cited the Chipotle restaurant with health violations during two inspections following the outbreak.
August 2015 – Salmonella outbreak. Minnesota health officials confirmed a salmonella outbreak that affected 17 Minneapolis-area Chipotle restaurants. Ultimately 64 people became ill from 22 different Chipotle locations in Minnesota.
October 2015 E Coli outbreak. The Centers for Disease Control reported that this outbreak ultimately affected 55 people in 11 states with 21 of the people having to be hospitalized. Most of the people affected reported having eaten at a Chipotle restaurant in the week before they had become sick.
November 2015 E Coli outbreak. The Centers for Disease Control reported that five (5) more people became ill after eating at two Chipotle restaurants located in Kansas and Oklahoma.
December 2015 Norovirus outbreak. Eighty (80) students at Boston College were sickened after eating at a single Chipotle restaurant. The City of Boston closed this particular location for a number of health violations that included maintaining meats at a too low of a temperature on the serving line and for allowing a sick employee to work at the time of inspection.
The Chipotle food poisoning incidents in the U.S. are unprecedented for a single restaurant chain. In a December 2015 Press Release following all of the food poisoning events, Chipotle says that its food safety practices were already well within industry norms. However, Chipotle said it would now strive to implement industry-leading food safety and food handling practices in all of its restaurants. Following is an insightful video summary of the Chipotle outbreaks in 2015:
Want More? - Sign up below