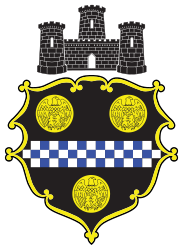 Touch the Soil News #962 (Feature photo – City of Pittsburgh Coat of Arms – public domain)
The city of Pittsburgh has an agency called the Urban Redevelopment Authority. Their goal is to develop for best use some 145,000 vacant lots in the city. Approximately 30,000 of these lots are considered distressed, out of which 6,000 lots are prime for greening the city. Greening includes urban agriculture and community gardens.
Now, the city of Pittsburgh is working on finalizing things like terms of leases to urban farmers – the longer the better. The city is even considering a lease to purchase program.
Behind the move to encourage urban agriculture are two primary considerations: 1) Urban agriculture is economic development. 2) There are many things about industrial agriculture that are broken.
One of the gardens to receive immediate benefit of Pittsburgh's longer leases of city land is Sankofa Village Community Garden (see video).
Want More? - Sign up below