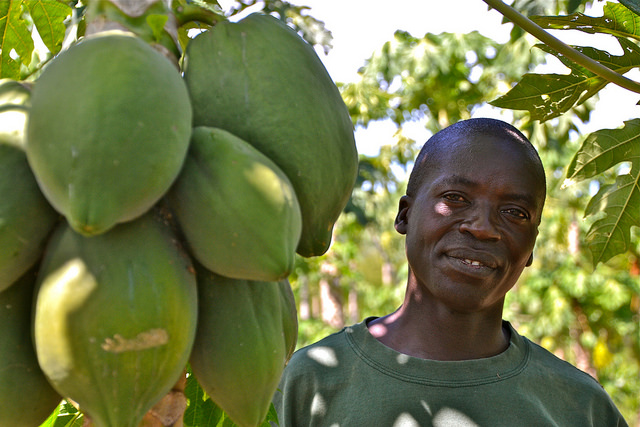 Awareness of climate smart agriculture is growing around the world – in some cases ahead of the U.S. When a small subsistence farmer in Kenya buys a bag of seeds, he can begin practicing climate-smart agriculture. Inside the seed bag is a scratch card with code, which the farmer can text to ACRE (Agriculture Climate Risk Enterprise). It's a mini replanting insurance program. For a fee, deducted automatically via a mobile phone-based money transfer service, the farm will be monitored by satellite for 21 days. If germination fails due to drought, the farmer receives the full cost of the seeds via mobile transfer.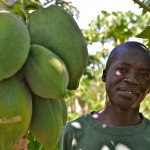 Small farmers, researchers and other local partners in 15 locations in Asia and Africa are coming together to pool information and technology. There are tools that measure the nutrients in a plant that allow the producer to pinpoint fertilizer needs saving dollars and maximizing production. Small rice producers are using alternate wetting and drying. Rather than keeping rice plants submerged, water is allowed to drop to 15 cm below the surface before re-irrigating. Then there are radio and mobile phone weather updates and timely planting and other technical information available. There is new planting technology that calls for planting fruit trees around the crops to help minimize temperatures. Technologies often only available to industrial scale farms are now moving down the scale.
There is a Global Alliance for Climate-Smart Agriculture to which the U.S. was a founding member. The Alliance is a project of the Food and Agriculture Organization (FAO) in Rome. Last year, in response to growing need for timely information and response to climate change affecting agriculture, the USDA opened 7 Climate Hubs. These Hubs include Pacific Northwest, Southwest, Northern Plains, Southern Plains, Midwest, Southeast and Northeast.
Part of the goal of the USDA Climate Hubs is to provide agricultural growers the best, technical information, action plans and new technology and support on mitigating climate extremes. The Climate Hubs are also sensitive to local and urban agriculture needs.