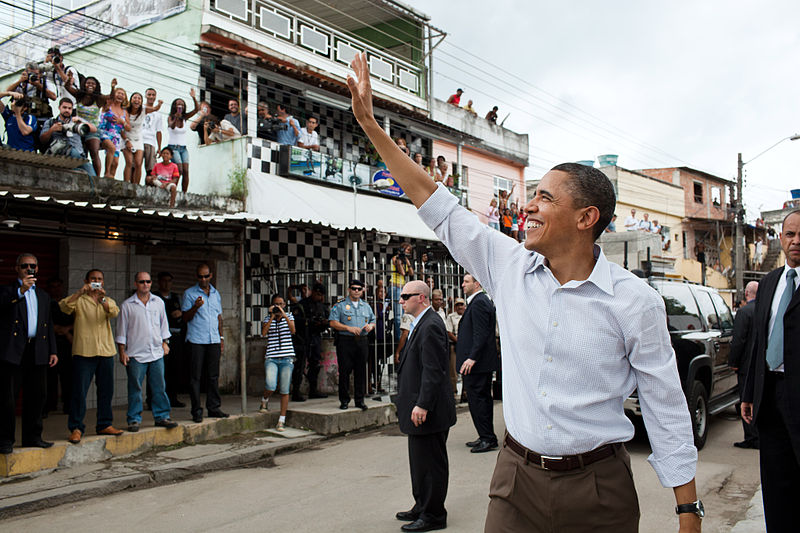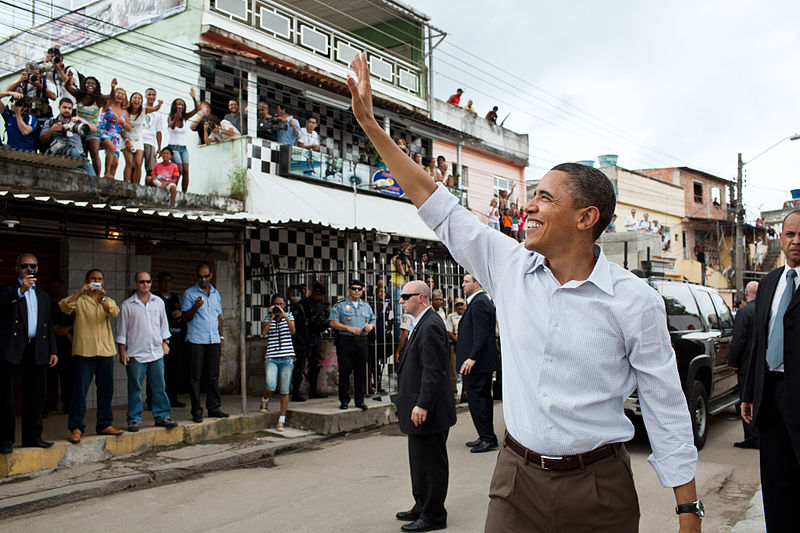 Touch the Soil News #726 (feature photo – CC SA 4.0)
In Brazil, the term "favela" stands for slum. Our feature photo shows U.S. President Obama a few years back visiting a favela within the city of Rio de Janeiro called "Cidade de Deus (City of God). Rio is a city of 6.5 million people nestled within a larger metro area of 12.5 million people.
Even though Rio ranks among the world's top metropolises, over 40 percent of the people there live in poverty. The economic blight in Rio is not restricted to cities in Brazil – but the whole world to varying degrees.
Over the past few years, the City of Rio de Janeiro began experimenting with a social project that uses the activity of growing food as it reforming platform. Called Hortas Cariocas, this social project carries concepts and activities that are emerging to address failures of contemporary economics in addressing poverty, access to food and social justice.
The City of Rio has developed over 30 community gardens in public spaces in favelas that include 17 located in schools. In Rio, these community gardens have a different connotation and activity than here in the U.S. Most community gardens in the U.S. are but areas divided into plots utilized by individuals – no collaboration as relates to working together in terms of production, what is grown and harvest.
The Rio gardens are in part subsidized by the city. While we are often philosophically opposed to "subsidy" projects, there may be value in looking at subsidies in a broader context. Is it the residents of the favelas that are being subsidized? Or, is it the economy of Rio that is being subsidized by providing the free market with people in a condition to work and a few more folks with purchasing power?
Following is what makes the Hortas Cariocas project interesting:
The work in the gardens is exclusively performed by former prison inmates (providing a rehabilitation venue).
Half of the crops are distributed to neighborhood schools and low-income families as determined by a local residents' association.
The other half of the crops are sold with proceeds going to pay the former prison inmate workers who tend the gardens.
The city provides seeds, uniforms, protective gear, farming equipment and organic fertilizers.
Each community garden is organized and activities managed by a "coordinator" that receives a monthly stipend from the city.
At this time, the City of Rio wants to work on this project with the hopes that the project can ultimately be financially self-sufficient. The question we must ask, however, is why the free market economy was not financially self-sufficient in sustaining people in the first place? Interestingly, projects similar to the Rio project are starting to appear in the U.S.
Want More? - Sign up below