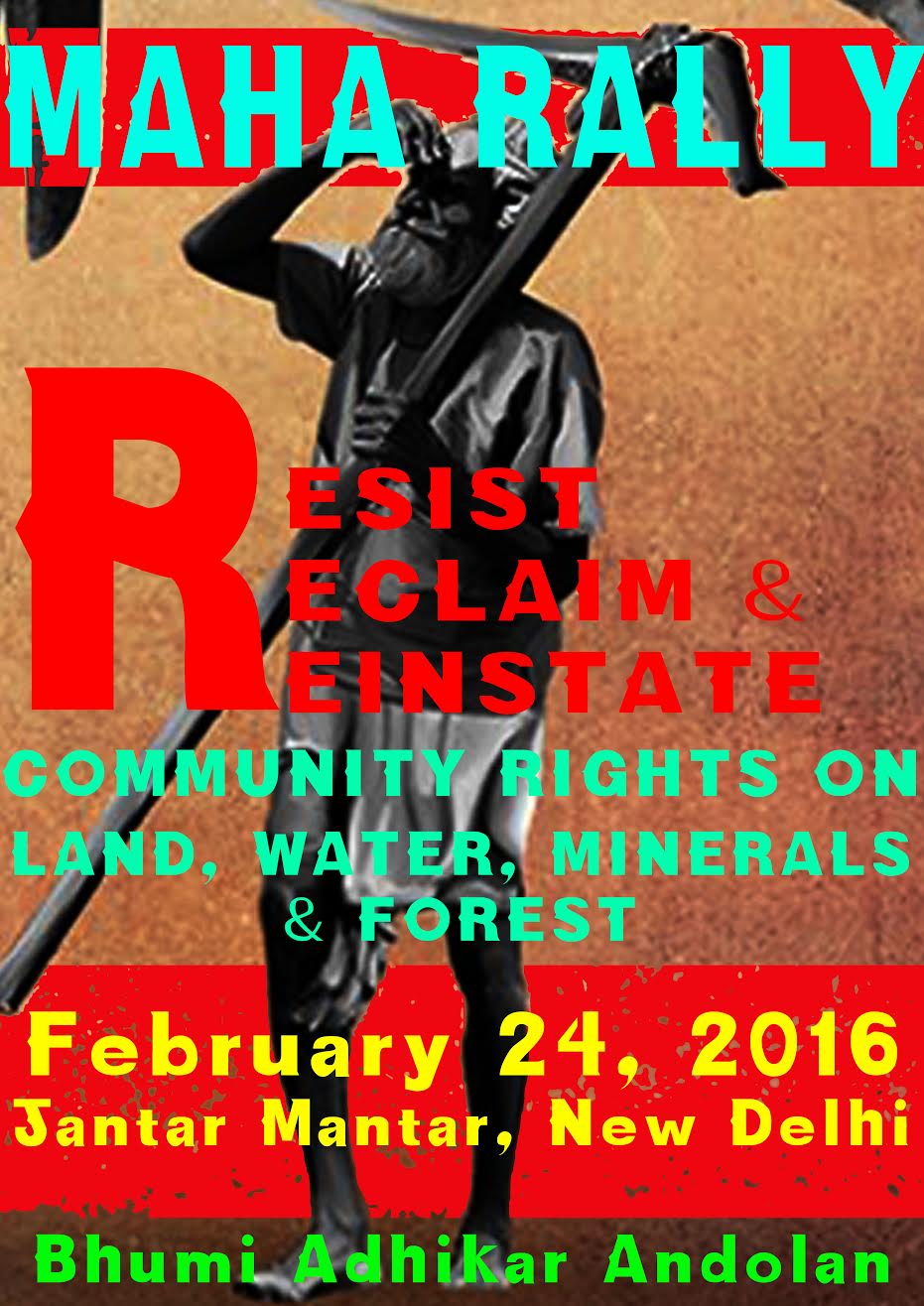 Touch the Soil News #423 (Feature photo courtesy of HELVETAS)
Here in the United States, we have title companies that document land ownership and enforceable liens on land. Seventy percent of all bank loans are collateralized by land – real estate. It is these loans that stand behind the dollars that banks invoke and are the backbone of the nation's economic activities.
Documentable ownership of land is also the backbone of access to land. Much of the land in Asia, Africa and South America lack the ownership / lien documentation here in the United States. This also limits the use of credit for economic development in third-world nations – creating an unnatural vacuum seeking outside investors.
When it comes to land, we all understand private ownership, corporate ownership and Federal and State ownership. For a world that has entered an era of less that abundant food, community ownership and control of land (food growing asset) is on course to become a disruptor.
Steadily increasing global demand for basics such as palm oil, food crops, minerals and wood products has financiers and investors salivating at the opportunity. The opportunity to capitalize on the need of 7.4 billion people to basic commodities has hundreds of billions of dollars organizing to take advantage of the situation. When large numbers of Investment checkbooks arrive in third-world countries – incentives for corruption at local and national levels often goes unbridled.
Unfair and/or illegal displacement of people from their ancestral or tribal lands has become one of the hottest global issues. The number of martyrs – who stood up to corporate and other takeovers of land belonging to or indispensible to indigenous peoples – is growing. The recent gunning down of Malaysian land rights activist – Bill Kayong – is just one recent example of how indigenous folks are treated. The International Land Coalition documented over 185 killings (over access to basic resources) across 16 countries in 2015 – a 59 percent increase over 2014.
There are hundreds of millions of people who don't adequately fit into mainstream finance, economics and political law. Not surprising, the first International Community Land Rights conference is set to be held in Stockholm on October 2-6, 2017.
Over 5,000 landless people from all over India came together at Juntar Mantar (February 24, 2016) demanding homestead land rights. Land rights organizations estimate 2.5 billion people (1/3 of the global population) depend upon community land and resources as a primary source of food, shelter, income and cultural identity. Of this number, 1 billion are at risk from insecure or nonexistent land rights (photo courtesy of HELVETAS).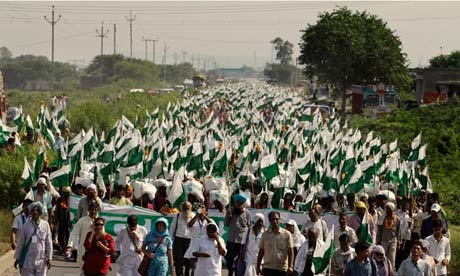 The concept of community land rights is not just coming alive in third-world nations. In modern America, for example, community access to land is already a social movement when it comes to cities being obliged to – or asked to – make vacant municipal land available for food and farming.
Following is a brief statement by Michael Taylor, director/secretariat of the International Land Coalition:
Want More? - Sign up below