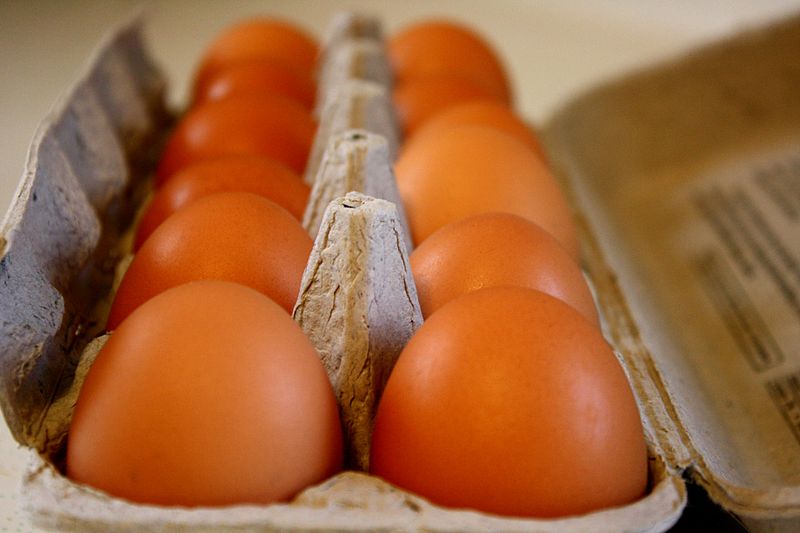 Touch the Soil News #796 (Feature photo public domain)
The global scandal surrounding Fipronil – an illegal insecticide used to treat chickens against ticks and fleas – has reached colossal proportions. Millions of eggs tainted with the product have been pulled from the shelves of 15 European Union nations plus the United Kingdom, Switzerland and Hong Kong. One of the largest grocers in the EU pulled all the eggs off its shelves in 4,000 stores at one point about a month ago.
The scare has alerted health officials around the world and egg laying farms are being investigated around the globe. As of this writing, news reports from many corners of the globe report that hundreds of egg farmers in 26 European Union countries and 19 third-world nations have been blocked from selling their eggs due to evidence of Fipronil in their operations. There are also unconfirmed reports that fipronil has been found in some chicken meat.
Some reports are that homeopathic products using natural substances to rid chickens of ticks and fleas actually contained significant portions of the illegal Fipronil. Arrests have already been made of individuals responsible for the scam in the European Union. In essence, a scam to sell a product as natural (but actually illegal) is risking the financial collapse of hundreds of unsuspecting egg farmers in 44 nations, not to mention the loss to retailers and others connected to the marketing of eggs.
In late breaking news today (9/7/2017) European Union officials say that eggs tainted with Fipronil have now shown up in five (5) Arab nations to include Saudi Arabia, UAE, Lebanon, Qatar and Iraq.
Want More? - Sign up below