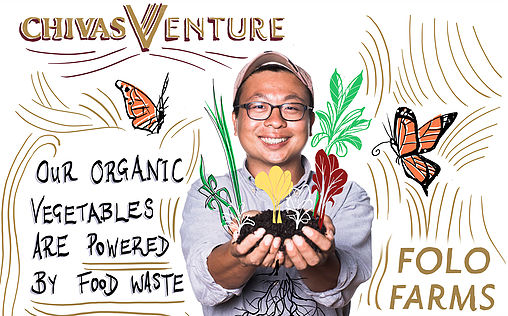 Touch the Soil News #698 (photo courtesy of FOLO Farms)
There is little question that market gardening is not economically and financially easy. Like everything else, it takes determination at really being efficient in every move the urban farmer makes.
The story we are about to share has a rather unusual beginning. Two years ago in the country of Malaysia six families came together spontaneously for a common mission – grow organic and nutritionally packed food for our loved ones. The FOLO farm (Food for Our Loved Ones) was born. Malaysia is a Southeast Asian nation of 31.5 million people.
Given the synergies of the six families, things began to happen fast. They were able to secure food waste from restaurants to fuel the nutrients for their production. Like other nations, food waste is rampant in Malaysia that dumps some 15,000 tonnes of food a day.
FOLO Farms operates quite simply. Folks sign up for a 24-week share of produce and come to the farm(s) every Saturday to pick up their food. None of the food they produce is sold in supermarkets. Customers of the farm have expanded rapidly from the original six founding families. Today, FOLO Farms have 80 families signed up and a whopping 300 families on their waiting list.
The Vision of FOLO Farms is bold – compost up to 10,000 tonnes of wasted food a day in the next five years. The plan is to get other neighborhoods and communities involved in starting up composting and farming enterprises around the nation. FOLO Farms has a ½ acre demo farm for the public to visit, a six (6) acre farm that holds their compost facility, and a five (5) acre farm currently getting ready for production. Seems acceptance of the FOLO Farm is spontaneous.
Want More? - Sign up below