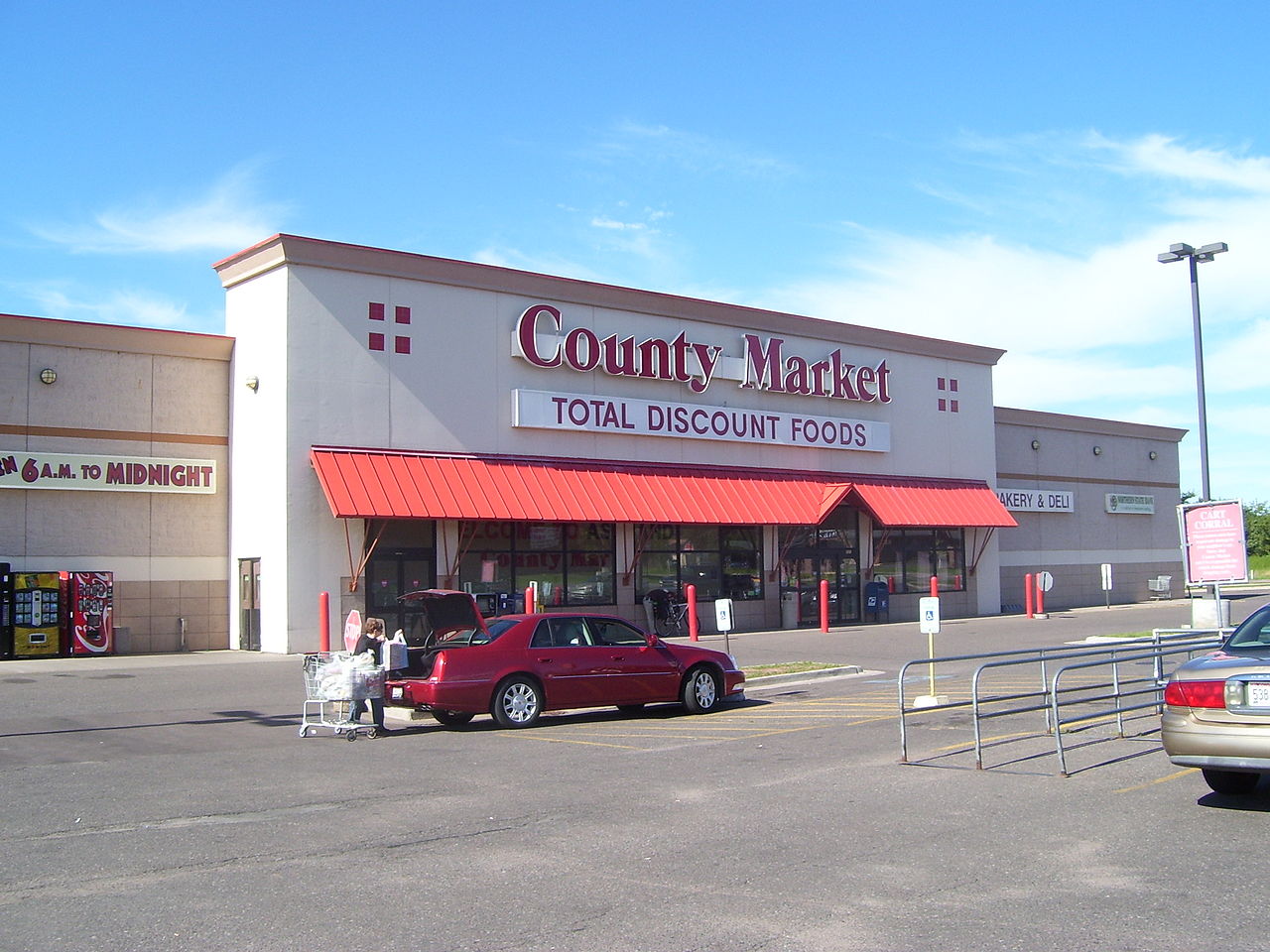 Touch the Soil News #842 (Feature photo – Country Market, a subsidiary of SuperValue – Billerti, CCA, SA 3.0 Unported)
SuperValu is the 5th largest grocery chain in the United States. Headquartered in Eden Prairie, Minnesota, the company has a unique operational set-up. While the company only operates about 197 traditional grocery stores, its warehouses supply another 1,815 grocery stores that are franchised or a part of another grocery chain. In total, the company reports that it has around 30,000 employees with annual sales of around $13 billion.
SuperValu has a big problem – despite being in business since 1926, and the efforts of tens of thousands of employees over the last 91 years – there is unhappiness with the amount of money and value the company is delivering to its investors. Over 81 percent of the company is owned by large "institutional" investors, some of which don't think the company's present market value of $506 million is enough.
One such investor – Blackwells Capital, LLC – which only owns 3.6 percent of the company wants to put a major squeeze on the company to increase the company stock value or else. We were able to see a copy of the letter that Blackwells sent to SuperValu's board of directors. The following paragraph reveals a lot about how companies, their employees and their executives are under constant "peril" to deliver.
"While we (Blackwells) have appreciated the ongoing dialogue with management and constructive engagement regarding the future of Supervalu, we have grown increasingly frustrated with the Company's share price performance and the lack of clear steps Supervalu's leadership has demonstrated a willingness to take in order to unlock value and position the Company for ongoing success."
It would not be a surprise if most of the 30,000 employees – who work for SuperValu – will never know exactly why their future is going to change in a big way. How do you squeeze more blood out of a turnip? Among other things, you consolidate operations and trim employee costs and jobs.
For employees of the food chain, organizing to keep jobs and wages may simply not be enough. People who work must understand the power capital is given over people in our economic system. A co-operative strategy – by the 30,000 employees of SuperValu to seek a voice for their interests – might be pooling their monies to buy SuperValu stock. The employees might be surprised how quickly they could have a stake that is far larger than that of Blackwells. It is not our intent to point the finger at Blackwells, as the problem the employees face is systemic and goes far beyond individual investors.
The following video of a Supervalu employee at one of their warehouses is probably oblivious to how the financial world works. He strives to give value to stockholders, but stockholders are uninterested in what strategies to raise stock value might do to employee jobs.
Want More? - Sign up below