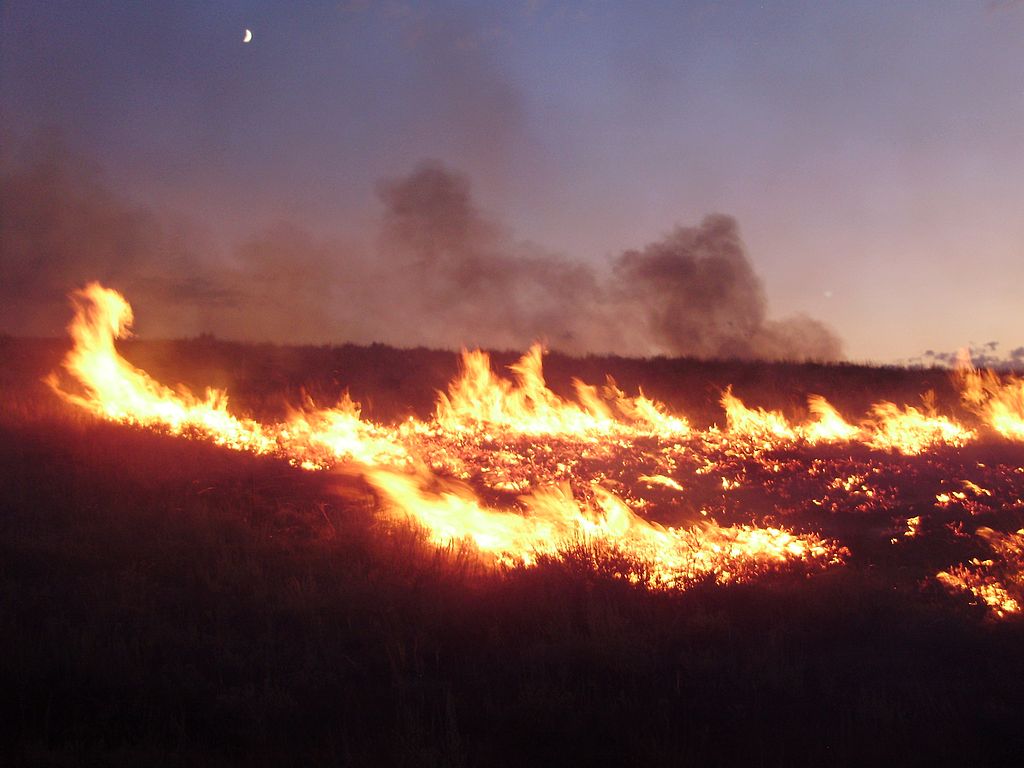 Touch the Soil News #664 (Feature photo – range fires spread quickly amidst dry grasses)
While things like personal electronic devices occupy much of our waking moments, the largest event unfolding on Earth is agriculture – because it occupies the single largest land use in the world.
Preliminary estimates are now coming in relative to the recent large wildfires in the Midwest and South. When fires consume lots of grasslands (what cattle feed on), there are economic and food impacts. Here are some of the facts:
Acres burned:
Kansas                  630,000 acres
Oklahoma            389,500 acres
Texas                      550,000 acres
Total Acres         1,569,500 acres
Together, these acres represent a ranch that is 10 miles wide and 250 miles long (almost 2,500 square miles). When one considers the loss of fences, feed and livestock, the total could quickly exceed $100 million. This is equal to the loss of 6,250 minimum wage jobs for one year. While losses are still being tallied, it is possible the totals could come in higher.
What is disconcerting about wildfires is that 84 percent of them are started by people. Estimates are that people have added 3 months to the nation's wildfire season. Not included in the impact of the recent fires is that the U.S. spends over $2 billion a year fighting wildfires – money that could have been spent for feeding America's hungry.
Want More? - Sign up below