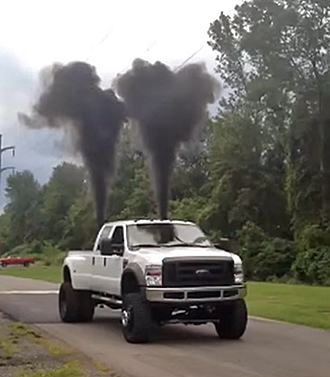 Positive Future #86 (Feature photo – Rolling Coal – CCA SA 3.0 Unported)
Diesel emissions scandals have roamed the globe over the past few years. While billions of dollars in fines are being paid, perhaps that is not the largest fallout. As nations are lining up to set targets for the elimination of fossil fuel cars, a more devastating blow took place this week.
The German Federal Administrative Court ruled today that it is legal for cities in Germany to ban the use of diesel cars at their option to clean up the air.
The cities of Dusseldorf and Stuttgart are rumored to be the first to initiate bans this summer. Ironically, Stuttgart is the home of Porsche, Mercedes Benz and Daimler AG – three of the world's most prominent automakers (and manufacturers of diesel engines). What do you make of this? It's like cracks forming on a dam, further placing in peril the continuance of diesel engines.
Want More? - Sign up below