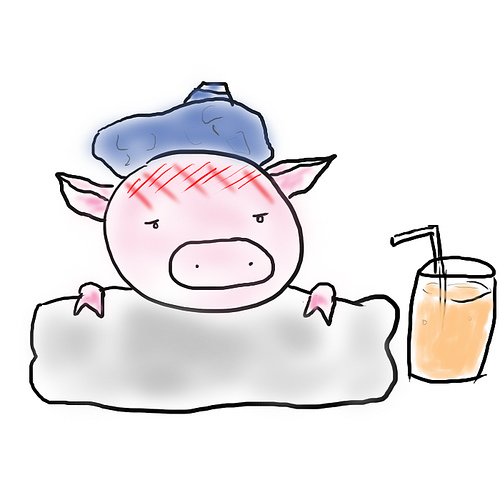 Touch the Soil News #217
In a recent Bloomberg Business article, journalist Andrew Martin followed the trail of Jeff Simmons, President of Elanco. Elanco is in the business of creating and selling drugs for animals, some of which have come under attack by food activists and some scientists and regulators.
Elanco had sales of $2.3 billion in 2014, which included sales of a drug called Ractopamine – used to speed up muscle growth in meat animals. The drug has been used in raising as many as 80 percent of U.S. hogs. Smithfield foods, which is the world's largest hog producer has topped using the drug. The drug has been banned in China, Russia and the European Union. According to information posted on Wikipedia, by 2013, the use of Ractopamine has been banned in over 160 countries. Many questions have been raised not only by the effects on humans who ingest residues of Ractopamine, but the health of the pigs as well.
Hog finishing pens are often the place where Ractopamine is administered. (photo - NRCS)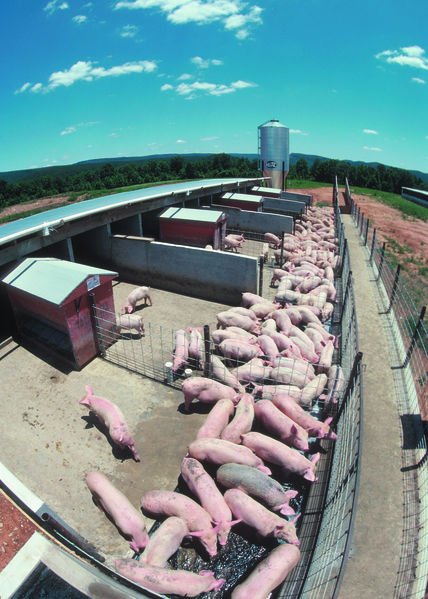 According to the Bloomberg Business article, Simmons argues that the world's growing demand for meat, milk and eggs is a more urgent priority than American consumers' desire for food that is organic, antibiotic-free or pasture raised. Simmons argues that industrial farming has a moral imperative to feed an estimated 9 billion people by 2050.
What would you think of a fellow standing up and telling you that your efforts for "clean" food" (food without toxins, drugs and questionable additives) is without merit. And that people who prefer organic, vegan and non-GMO are pushy elites? Particularly if this fellow is the President of a large corporation producing animal drugs.
Unfortunately, we did not read anywhere that Jeff Simmons – the drug promoting corporate president – explain that he might have a conflict of interest – i.e. his paycheck depends upon him taking the position of pro-drugging animals.
Following is a short video clip on Ractopamine:
Want More? - Sign up below