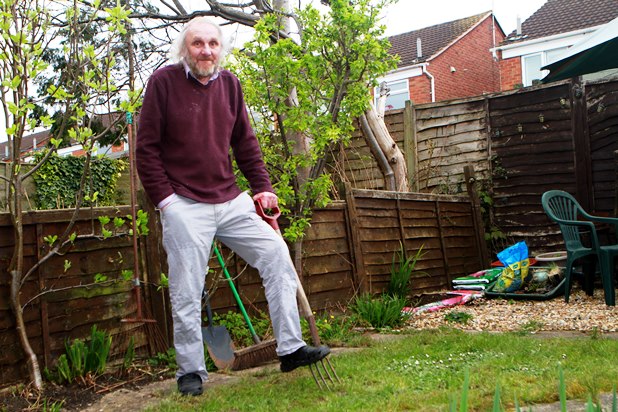 Touch the Soil News #374
Years ago in England, it was incumbent upon local governments to provide a place for the citizenry to raise food. Called an allotment garden, the need is still real. The city of Gloucester (population of 125,000) has recently been in the news about its allotment gardens. The city has 12 allotment garden providing 846 garden plots, but they have a waiting list of about 550 people waiting for a plot.
The Gloucester Citizen (a local paper ) has reported on Local resident Graham Snelling (age 68). Snelling is a retired podiatrist who had to retire early after suffering three heart attacks. His own place is too small and he has been waiting for over six (6) years for an allotment garden plot. He said he has been looking forward to being able to grow rhubarb, potatoes and beans. http://www.gloucestercitizen.co.uk/Hundreds-waiting-years-allotment-space-Gloucester/story-29194441-detail/story.html
Graham Snelling poses in his yard – too small for his needs. He wonders how many more years he must wait to get an allotment garden to satisfy his need to get out and raise some of his own vegetables. (photo courtesy of The Gloucester Citizen)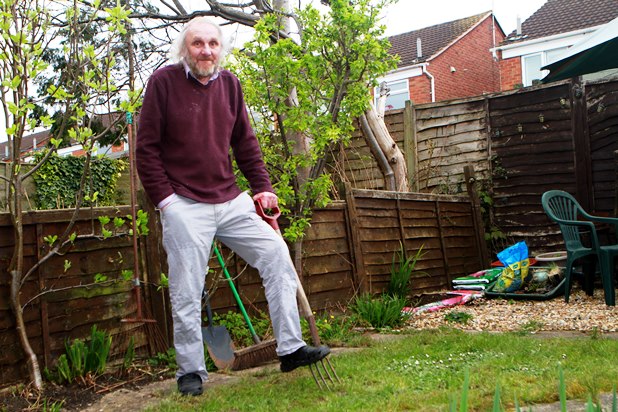 Gloucester announced that it was adding 40 more plots to its array of allotment gardens. Hopeful to get a plot, Snelling inquired to his chances. Unfortunately there are too many people in line in front of him and he may still have to wait for years.
Want More? - Sign up below