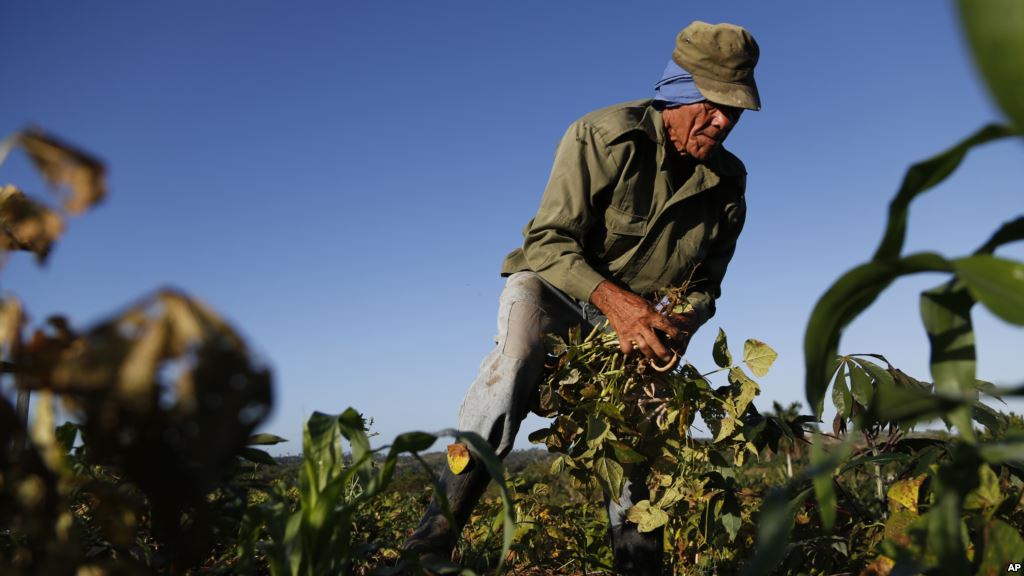 Touch the Soil News #299
Recently, the Voice of America put out a story on Cuba – 11 million people who in large part are strapped for cash. As the Cuban government tries to alleviate hunger – the shortage of "cash" problem stands in the way.
A larger urban farm outside of Havana – the Rotondo de Cojima farm – grows several thousand pounds a month of carrots, lettuce and root vegetables. The farm employs 10 people who earn the equivalent of $25 per month. Cuba has lots of people able to work and an abundance of rich farmland. But the Pesos are not there to connect them – sound familiar?
Between 1989 and 1995, the average Cuban's daily caloric intake fell to 1,863 calories from their original average intake of 2,908 calories. During this time, the average Cuban had lost about 20 pounds in weight due to food shortages.
The legal tender in Cuba is the Cuban Peso. The Cuban Peso is equivalent to $1 American dollar and vice versa. Obviously, $25 per month for farm labor keeps Cuba from being able to more fully feed itself. At present, Cuba imports about $2 billion a year in food, or $181 per person.
To help with the caloric intake, the Cuban government has promoted organic urban farming. Today Cuba has around 4,000 organic farms that supply about half of Cuba's vegetables. One organic farmer commented that he would like to raise chickens, but cannot afford to start the enterprise. He can't qualify for a loan either. So it really gets down to cash flow. If cash is not adequately flowing through an economy, folks can't feed themselves and farmers can't qualify for credit to increase production.
Farmer Diogenes Cheveco, 73, picks beans on unused government land that farmers are allowed to use to grow food and raise livestock, on the outskirts of Havana, Cuba, March 3, 2015. (Photo Voice of America)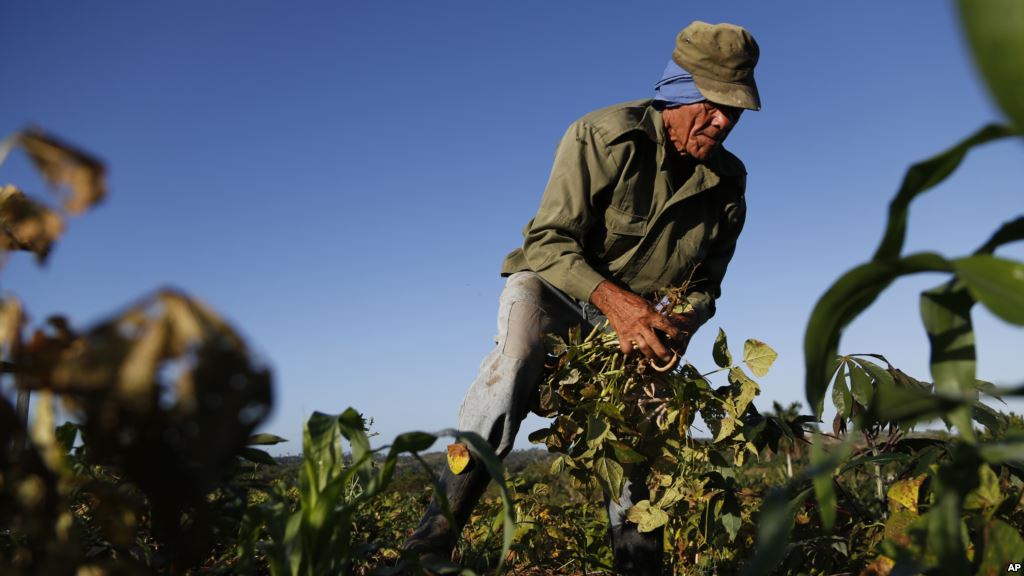 Things have improved slightly for Cubans since 1995 and trade relations with the U.S. have now normalized. However, life in Cuba, as organized around money, is tough – as the video below illustrates. What is the long term answer? It doesn't appear that dollars or pesos are going to step up to the plate soon to alleviate the economic austerity in Cuba – or in many sectors in America. The only way to get cash to flow through an economy is to make jobs and wages the number one priority. A priority that finance isn't necessarily prepared for or obliged to undertake.
Want More? - Sign up below