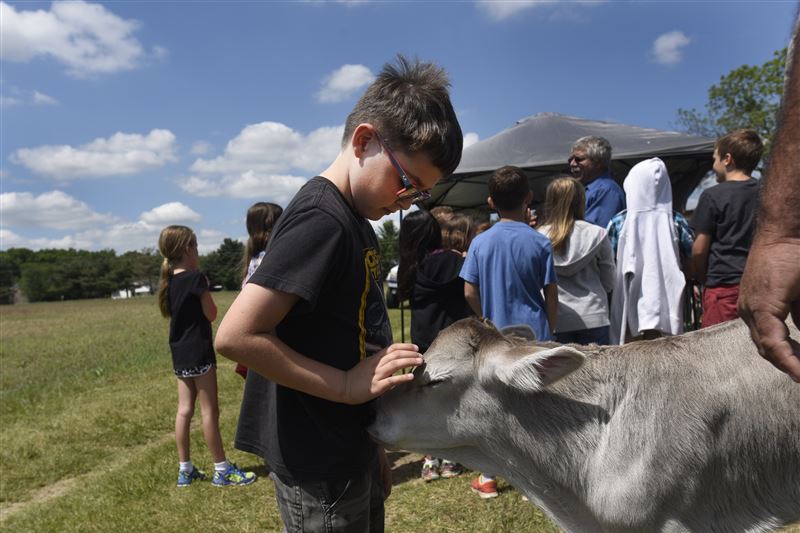 Touch the Soil News #263
If you live in Elkhart, Indiana – a city of some 51,000 residents – your school district not only has a farm, but a full time agriscience coordinator. Elkhart School District has 14 elementary schools, 3 middle schools and 2 high schools – 13,000 students in all.
Reporter Michelle Sokol of the Elkhart Truth provided the details of this bold move by the Elkhart School District.
Elkhart elementary students get their first agricultural experience at the school farm. (Photo courtesy of J. Tyler Klassen/The Elkhart Truth)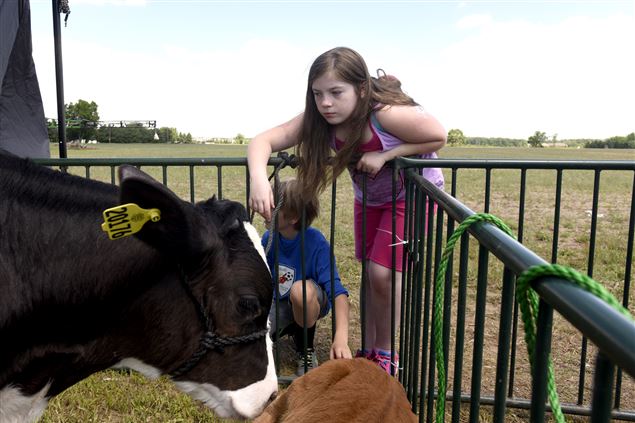 With the recent hiring of Cyndy Keeling as the agriscience coordinator, the plan is to create the largest public school agriculture program in the state. Keeling has a degree in agriculture economics from Purdue University and spent 19 years working with John Deere dealers before transitioning to teaching.
The goal is to integrate agricultural science and hands-on agriculture education at all levels in the district from elementary through high school. Keeling wants students to have more power to change their lives and implant a new image of urban agriculture for future generations.
Elkhart School District owns a 114 acre farm nearby. More than 600 elementary students have already visited the farm – a facility that will be used for field learning experiences.
Want More? - Sign up below