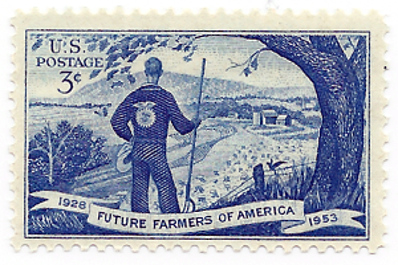 Touch the Soil News #873 (Feature photo – Pubic Domain)
It's called the Giving Farm. One of the last remaining 8 acres of farmland in the sprawling Los Angeles region. The farm is owned by Westminster High School and is used to teach FFA students – Future Farmers of America. However, the farm has a vision beyond commercial food production – feeding the underserved in their community.
The food from the farm, managed and cared for by the FFA students, is donated to the local food bank. The food bank in turn distributes the food to a network of 375 partners (non-profits that have some form of food distribution service for the needy. Institutions include soup kitchens, food pantries, senior cents, family resource center and houses of worship).
The video clip below helps illustrate how modern food has become more than just competitive economics, but a sense of giving and purpose.
See the complete story at the following link:
http://www.ocregister.com/2017/11/22/8-acres-375-partners-and-87500-pounds-of-produce-the-giving-farm-in-orange-county-sends-food-from-farm-to-tables-of-the-needy/
Want More? - Sign up below