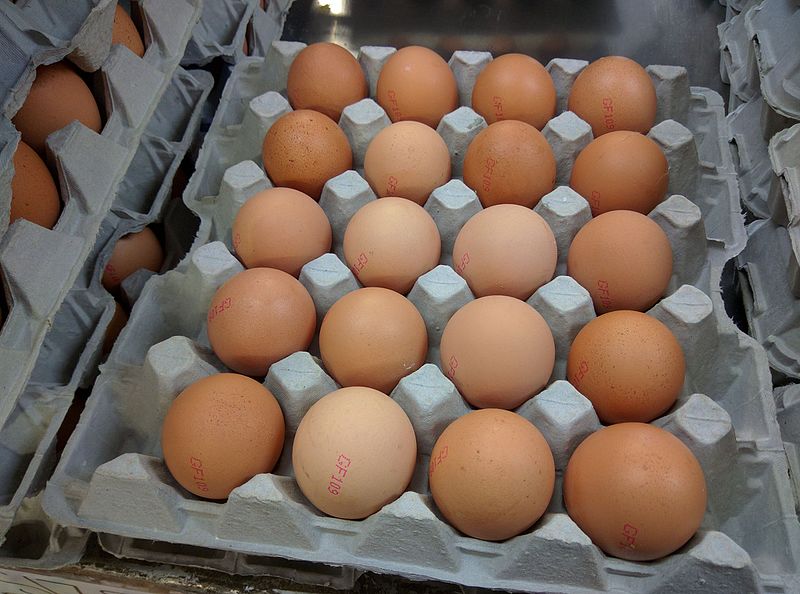 Touch the Soil News #771 (Feature photo Maksym Kozlenko CC SA 4.0))
Aldi, the largest grocer in Germany with over 4,000 stores, pulled all eggs out of its store last week. Widespread traces of an illegal chemical – Fipronil – has been discovered on eggs in the European Union. Historically, the chemical was used to kill ticks and mites in egg laying flocks. However, the European Union – over health concerns to humans – has made use of the insecticide illegal.
It was discovered that egg producers in the Netherlands were using a product to keep mites and ticks out of their facilities that contained Fipronil. Millions of eggs have now been pulled off shelves in the Netherlands, Belgium and Germany. Some early reports suggest that a child, eating two eggs in a row contaminated with Fipronil, could be at risk.
Prosecutors in Belgium and the Netherland are reported to have begun investigations. Reuters News reports (8/7/2017) that not only will millions of eggs be destroyed, but also millions of egg-laying hens as over 150 Dutch (Netherlands) egg companies have been closed.
The World Health Organization considers Fipronil to be moderately toxic and side effects can damage kidneys, the liver and lymph glands.
Want More? - Sign up below