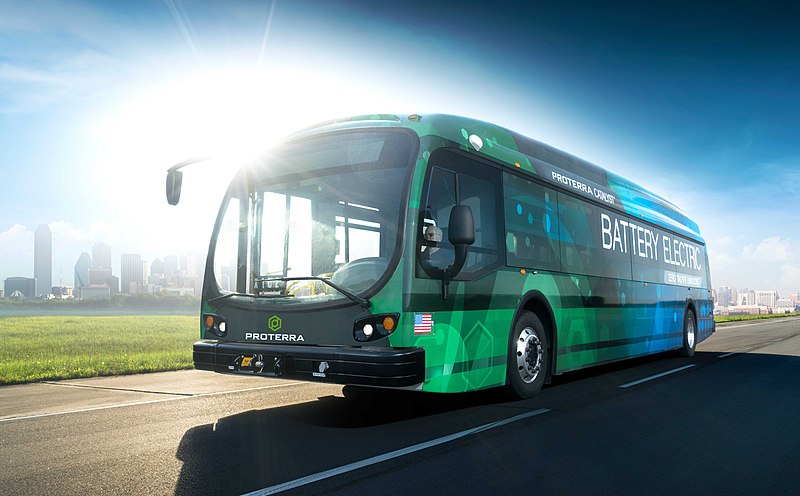 Positive Future #60 (Feature photo – Proterra Fully Electric Bus – CCA SA 4.0 International)
Notwithstanding the thousands of electric buses going into service in China each year, the U.S. is starting to get some traction.
Fully electric battery driven buses delivered to public transit in the U.S. grew by 83 percent in 2017. Still, there were only 333 electric buses in service at year-end 2017. According to Mass Transit News, however, 2018 looks to start changing things. There is presently a backlog for 514 orders for electrified buses – roughly 10 percent of the U.S. public bus market.
The good news for America is that one of the leading manufacturers of electric buses is the U.S. Company Proterra. In response to the dramatic rise in electric buses from transit authorities, Proterra has had to triple its manufacturing capacity. Proterra manufactures buses in North Carolina and California.
You can read the full Mass Transit story here:
http://www.masstransitmag.com/press_release/12393848/electric-bus-sales-to-public-transit-agencies-nearly-doubles-in-2017
Want More? - Sign up below