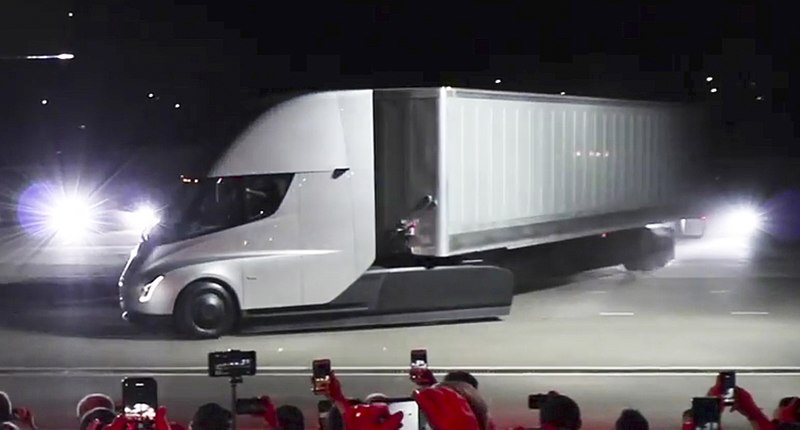 Positive Future #23 (Feature photo –Tesla Semi Truck – CCA SA 4.0 International)
We had covered the unveiling of the Tesla Semi (truck) in Positive Future #2 (November 17, 2017). Recently, Pepsico announced that it was putting in an order for 100 Tesla semi-trucks. Mind you, this is for a truck whose production is not planned until 2019 and was announced only 26 days ago.
Other large orders include Walmart (15), Anheuser Busch (40), Sysco (50), DHL (10) and Loblaw (25). Estimates are that the North American market for large class 8 semi-trucks is around 260,00 a year. Prices for these rigs can range from $140,000 to $200,000. This makes the semi-market in North America at around $45 billion annually.
Want More? - Sign up below