Touch the Soil News #187
Have you ever been to a "Preparedness" conference? They are gaining in popularity and long-term food storage is always a primary theme. One of the hotspots for food storage is the state of Utah. Over 20 food storage companies operate in the state to offer things like one-year food storage kits for family members.
One year family food storage packs – which tout to be as good 25 years from now as today – can range in price from $7,000 to $8,000. Depending upon quality and variety, one-year food storage packs for one person can range from $1,200 to $2,500.
A few years ago, while doing a story on food storage, we were visiting a company in Utah that was putting together a big order. The manager of the company took us back to their loading docks where they were loading a large semi-trailer. The manager explained that they were shipping $50,000 worth of food – packed for long-term storage – to one family in the state of Washington. The shipment filled the whole semi-trailer.
While visiting another large food-storage company, the manager explained to us that they have many requests to deliver food storage in "secret" to customers who don't want their neighbors to know they are stocking up. Some of these deliveries take place at night.
Another approach to long-term food security – for the well to do – is to hire a full-time farmer and buy a farm. While we were not able to follow through at the time, we were on the heels of a family that had purchased a farm and hired a draft-horse farmer to raise as much food as possible for the extended family.
The list of emergencies that folks are trying to prepare for include: economic collapse, tornadoes, hurricanes, winter storms, floods, fires, widespread power outages, grocery store panics that empty shelves, political disruptions and on and on.
A one-year food storage for one person can be costly, but provides some peace of mind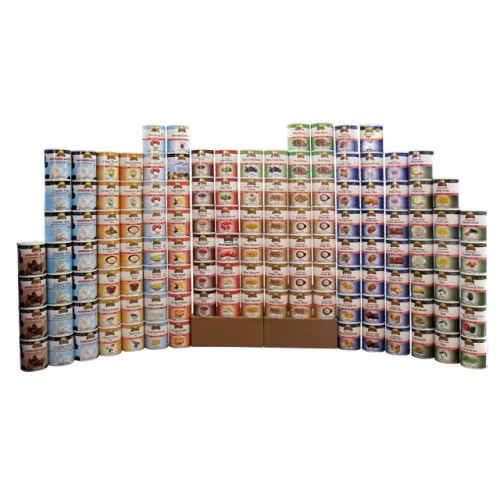 Becoming a market gardeners boosts family food security and family economic security. (photo courtesy of SPIN Farming)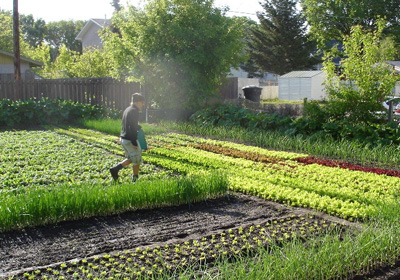 Having been to many preparedness fairs and visiting hundreds of farming and garden enterprises the cost of many preparedness regimens exceeds the financial resources of most people. A new concept we are starting to follow goes along the lines of becoming a market gardener – creating part time or full time income and learning how to feed oneself from a garden all in one swoop. It's called "direct access" and the good folks at SPIN farming (www.spinfarming.com) and Kelp4Less (www.kelp4Less.com) offer great support for the plan.
Following is an interesting video clip by an urban market gardener:
Want More? - Sign up below