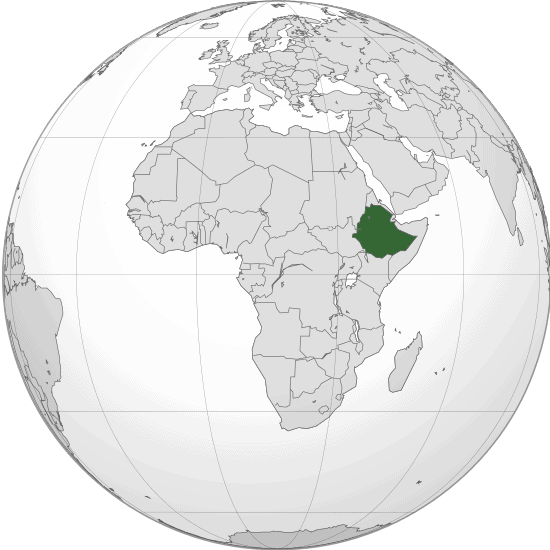 Positive Future #526 (Feature photo – Location Map of Ethiopia –  Creative Commons Attribution-Share Alike 3.0 Unported license – Semhur)
It used to be that 35 percent of the Ethiopian landscape was covered with trees – now there is only 4 percent of the landscape is covered by trees.
In a national effort to start reversing that trend, Ethiopians planted 350 million trees in one day. A rather incredible feat. However, Ethiopia is not finished. They want to plant 4 billion trees by the end of the summer.
To help the effort, many government offices were closed so employees could help with the effort. The vision is to encourage every citizen to plant 40 seedlings. You can see more of the story in the video below.