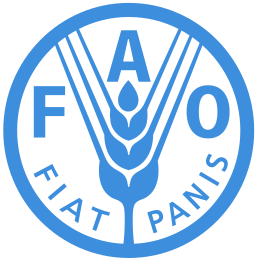 Touch the Soil News #1191 (Feature photo – FAO Seal – Public Domain)
The Food and Agriculture Organization of the United Nations just posted its food price index for November 2018. The index reveals the relative price of major food groups using a baseline of 100 from the time period of 2002-2004. The November, 2018 price index was 160.8, which is down 8.5 percent from the 175.7 price index back in November, 2017. You can see the FAO price index chart here:
http://www.fao.org/worldfoodsituation/foodpricesindex/en/
While the news is good for most people – often on the edge of financial insecurity – the decline in the price of basic foodstuffs hits farmers very hard. Part of the decline in prices stems from the trade wars with China.
As the world enjoys cheaper food, farm failures send financial signals to produce less food. Unfortunately, this is an artificial signal as there are close to 900 million people globally that are experiencing severe food depravation.
Want More? - Sign up below