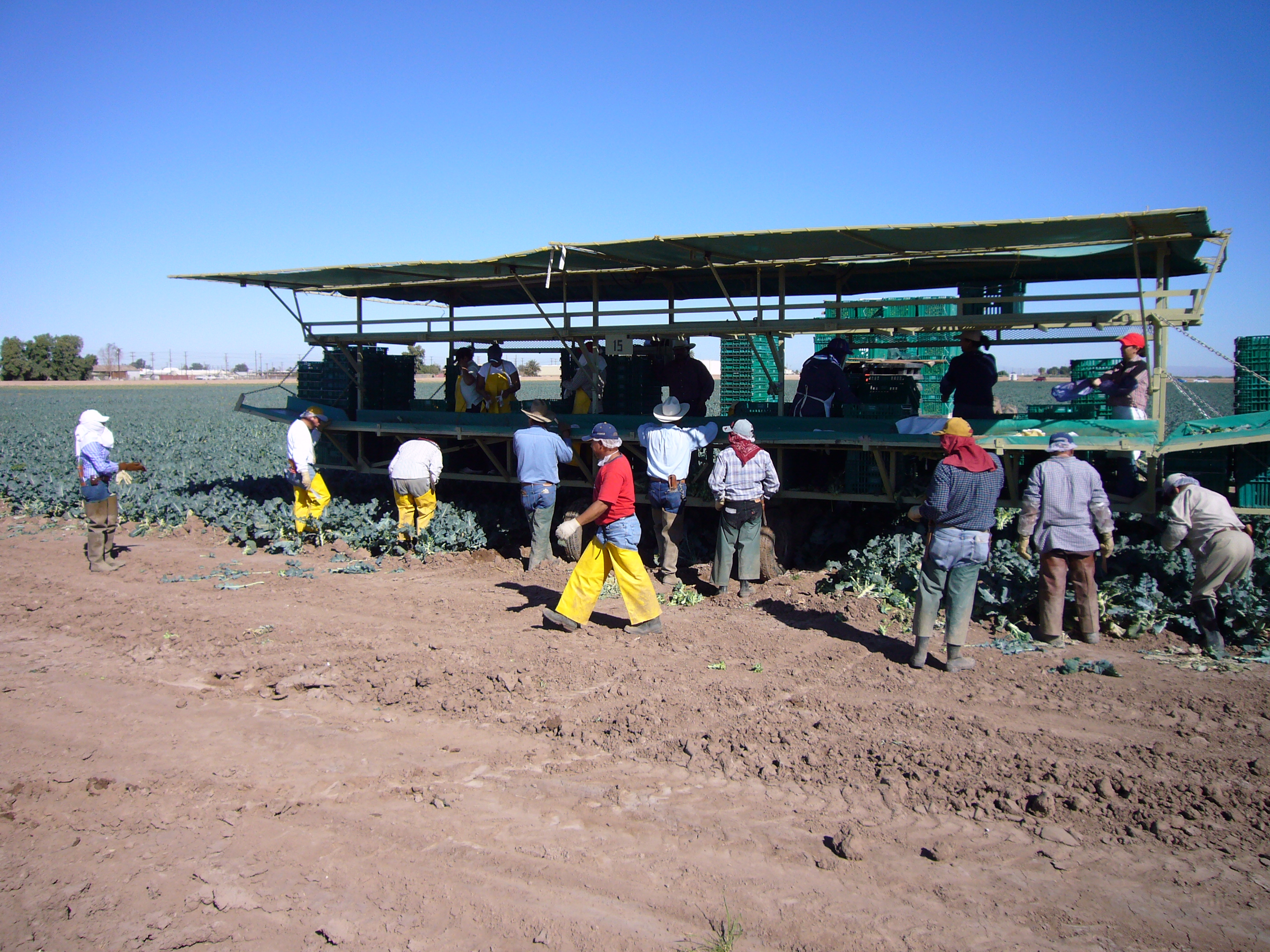 Touch the Soil News #749 (feature photo – Benjamin Gisin, Touch the Soil News)
As any gardener knows – planting, tending, watering and harvesting food crops– is not accomplished without diligent effort. While industrial crops like corn, soybeans, wheat and hay are heavily mechanized, vegetables and fruits are not.
For home gardeners it is hard to imagine what it would take to harvest just one acre of intensely planted broccoli or carrots. It is therefore not hard to understand when large produce growers explained to Congress last year that America can import labor or import all its fruits and vegetables.
John Oxford, a Vice President of one of the largest citrus growers in the U.S. – Wonderful Citrus – recently testified before the House Agriculture Committee: "The industry has lost about 140,000 foreign workers over the last five years, causing labor costs to raise as much as $8,400 per acre."
Tom Nassif, CEO of Western Growers – that largest grower association in the U.S. for fresh fruit and vegetable growers in California and Arizona – made and insightful comment to AgFunderNews: "Record deportations in the Obama era along with anti-immigration rhetoric from President Trump have "doubled" the labor shortage.
A few years back, Benjamin and Susan Gisin of Touch the Soil News were able to interview the chief labor attorney for Western Growers. He explained that he challenged the difficulty of harvesting broccoli (see feature photo). He said he could not get over the personal shock (as he is healthy and works out) of not being able to withstand the pace of cutting broccoli for more than an hour behind the broccoli picking and trimming machine.
A Natural Resources Defense Council report of 2012 estimates 20 percent of produce grown in the U.S. doesn't leave the farm. This was due to famers being unable to find enough labor or because the cost of labor isn't covered by the potential of the revenue of the crop.
It is quite novel that the food system, in the modern scheme of things is experiencing some levels of obsolescence. It is no wonder then that urban gardening is being viewed as a potential solution to solving hunger in America. If Americans can't work for sufficient dollars to buy food (50 million are in that category), then they must literally work for food.
Want More? - Sign up below