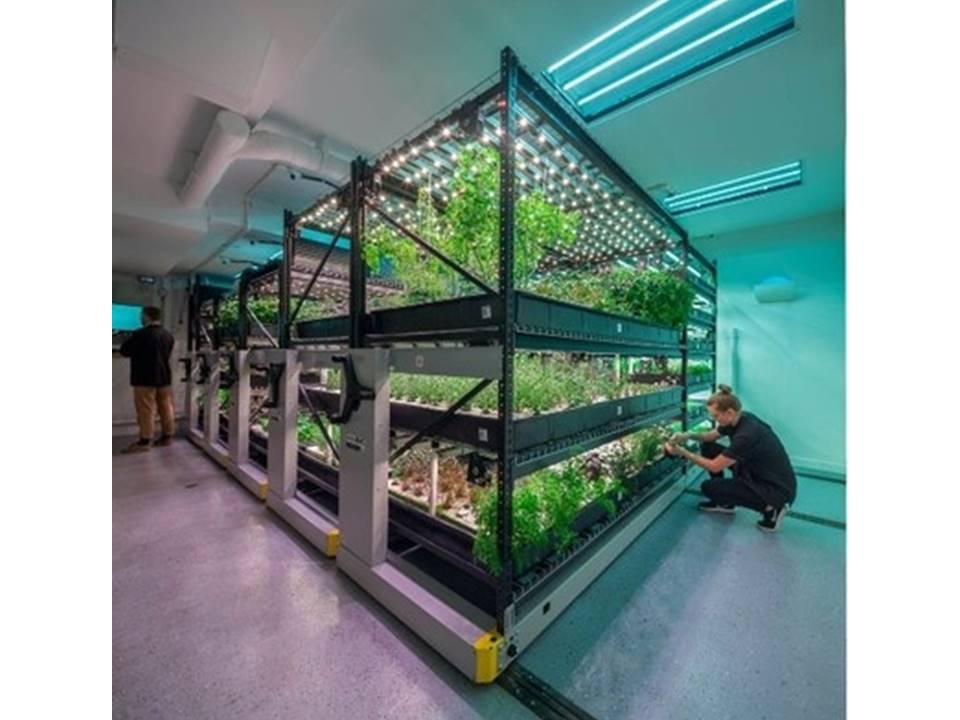 Touch the Soil News #888 (Feature photo courtesy of Farm One)
Located in Manhattan, New York, this underground hydroponic farm focuses on scouring the globe for rare seeds. Over time, Farm One aims to build the widest selection of edible herbs and greens in the world. At only 1,200 square feet, the farm already grows over 200 varieties of plants and is serving a respectable number of upscale restaurants in Manhattan.
For $50, a visitor to Farm One can take a tour, taste dozens of rare herbs and flowers and receive a box of herbs to take home. The farm boasts of zero food miles. Either folks and chefs stop by to pick up the food or it is delivered by bike.
Want More? - Sign up below