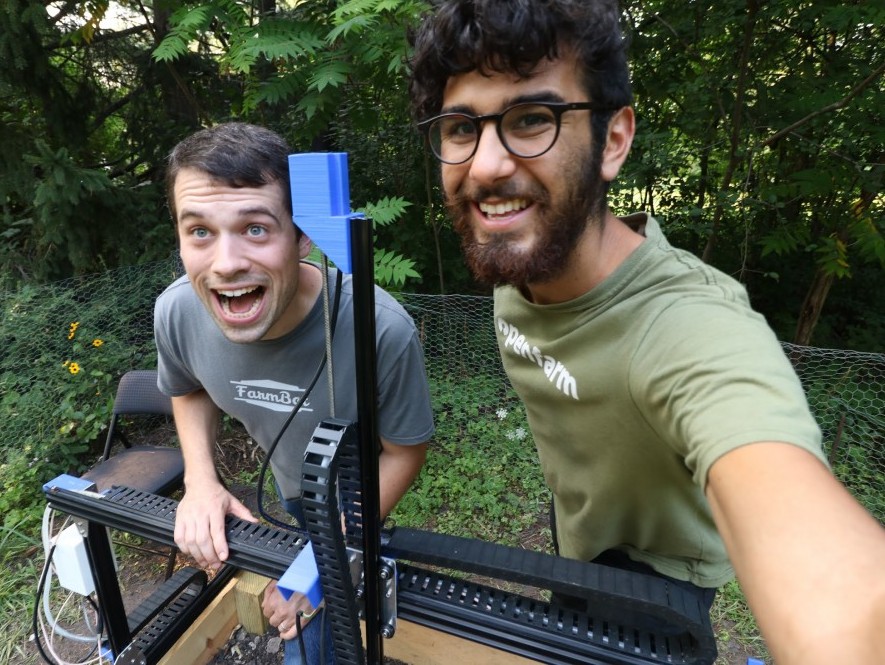 Touch the Soil News #882 (Feature photo Rick Carlino and Rory Aronson of Farmbot – photo courtesy of Farmbot)
High-tech, vertical, soil-less hydroponics is attracting millions of dollars of venture capital and visionaries who plan to feed 9 billion people. However, the Farmbot creates another vision – one of still touching the soil. In fact, that is where Touch the Soil News got its vision – a basic need by all people to touch the soil in some way.
Farmbot still uses soil, but it mechanically does the work (seeding, weeding, watering) – so you can work at your other job. When it's time to touch the soil, you get to harvest and still touch the world in a most basic way.
The new Farmbot Genesis XL is 400 percent more productive than earlier versions. Visit their site and watch the uplifting video:
Want More? - Sign up below