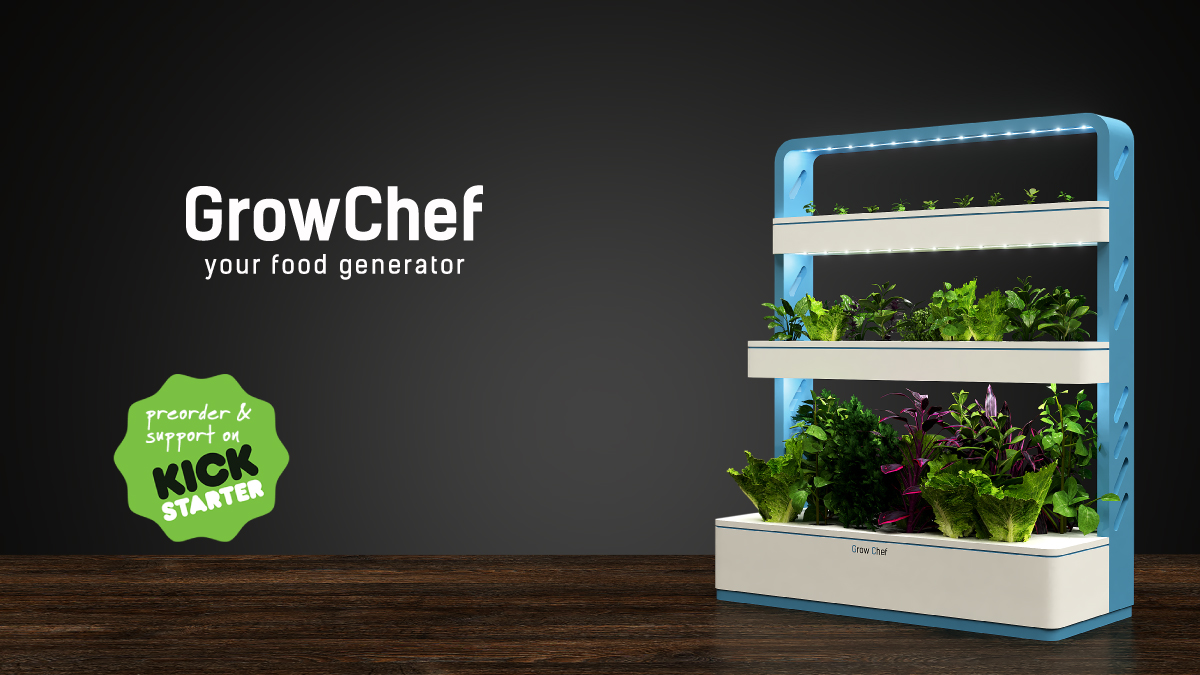 Touch the Soil News #763 (photo courtesy of GrowChef)
Across the Atlantic in Eastern Europe is the small nation of Estonia. It's about twice the size of Vermont with only 1.3 million people. A small group of entrepreneurs from Estonia want to change how food at home works. Called the GrowChef, their invention is designed to let you harvest a modest plant of lettuce every day.
Through a combination of automatic internal water and nutrient distribution, led grow lights and 51 slots to grow produce you can do it all in a very small footprint. User receive can order small "plugs" that contain the seeds of the greens you want (looks like an oversized Kuerig container). http://growchef.com/
GrowChef is trying to raise funds on Kickstarter and have raised $25,800 of their $28,900 goal. The cost of a GrowChef is around U.S. $225 and the company plans to start shipping anywhere in the world in early 2018.
Want More? - Sign up below