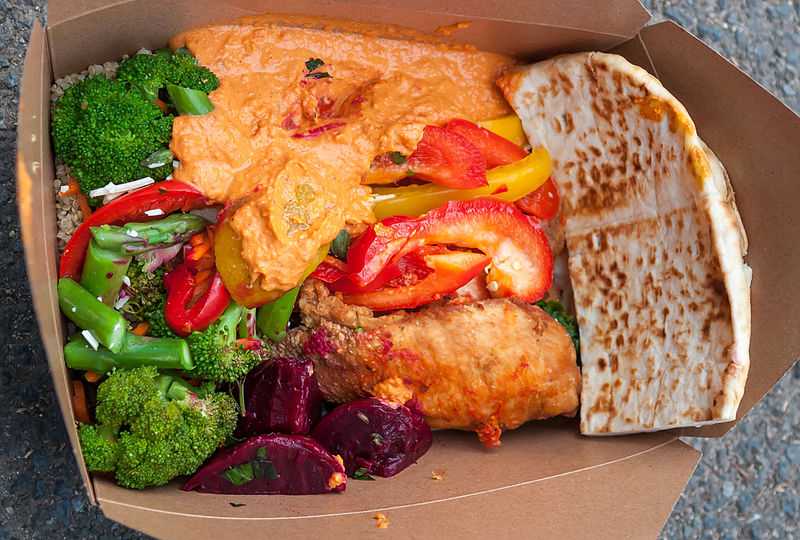 Touch the Soil News #418
Whole Foods Market always seemed like a good place to start when trying to eat healthier and safer foods. Earlier this year (2/16/2016), the Food and Drug Administration (FDA) undertook an inspection of Whole Foods' North Atlantic Kitchen in Everett, Massachusetts. The Kitchen's Facebook page explains that it supplies made-to-order food destined to over 65 Whole Foods stores in Massachusetts, Maine, Connecticut, Rhode Island, New York and New Jersey.
The results of that inspection were conveyed via a formal warning letter from the FDA on June 8, 2016 addressed to John Mackey and Walter Robb – Co CEOs. The FDA said that Whole Foods had serious violation of the FDA's Good Manufacturing Practices regulations.
Whole Foods prepared salad. Whole Foods is not the only grocer to have what could be termed the mega-communal-salad-bowl facility. It's where perishable prepared foods are prepared in bulk for thousands of people in a multi-state region. Eating the food prepared in a place like this creates concentrated risk if there is a food-safety breakdown. Whole Foods also has problems with its suppliers. Through June 22, 2016, Whole Foods has issued 33 recalls of products in 2016. (Photo under CC 2.0 License)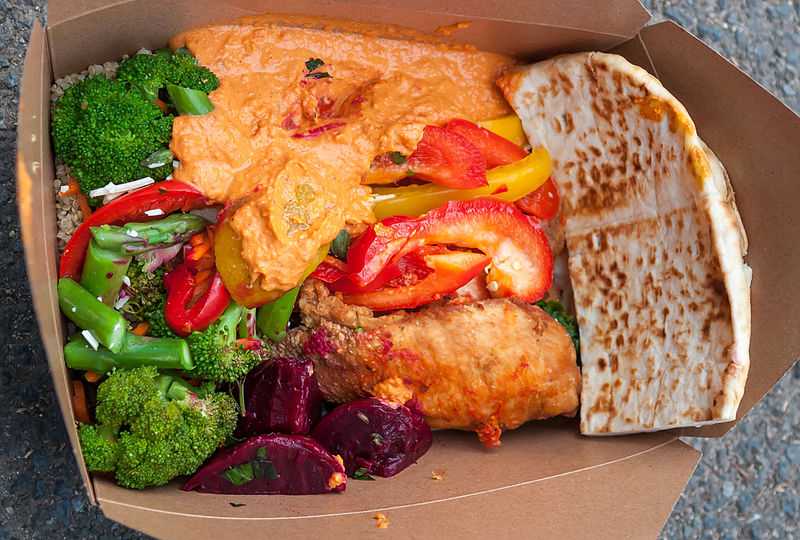 Quoting directly from the FDA warning letter, here are just a few of violations cited:
The mixing of ready to eat pesto pasta directly under an area where condensate from ceiling joints was dripping onto the surface below.
Storing an uncovered rack of ready to eat mushroom quesadilla under the dripping ceiling joints.
Employee cutting chives and beets on a work surface underneath a leaking condensate drainage pipe in the Veg Prep Room.
Holding and uncovered ready to eat egg salad in large white barrels that were placed in an area below a condenser where condensate was dripping from an area around the condenser fan bolts at a rate of approximately once per second.
You were holding ready to eat vegetables, utensils such as cutting boards, mandolins, stainless colanders and yellow plastic totes in close proximity to a hand washing station in the Veg Prep Room. The hand washing station does not have splash guards and is foot operated releasing water from the faucets with significant pressure causing water to splash outside the sink while employees were observed washing soiled hands. Water splashed onto covered and uncovered ready to eat vegetables, utensils and food containers.
Your employee in the Pre-Pack Room was spraying (b)(4) quaternary ammonium based sanitizer to clean work surfaces while another employee in close proximity was packaging exposed ready to eat mesculin salad. This resulted in the sanitizer being sprayed onto an open colander of salad leafy greens.
Your firm failed to maintain equipment in an acceptable condition through appropriate cleaning and sanitizing as required by 21 CFR 110.80(b)(1).
Right after the 2/16/2016 inspection, Whole Foods replied to the violations with solutions and actions that the FDA deemed wholly inadequate. The inadequacy of Whole Foods' response may well have contributed to the FDA warning letter.
Following is a short video clip with more information on the FDA Warning Letter:
Want More? - Sign up below