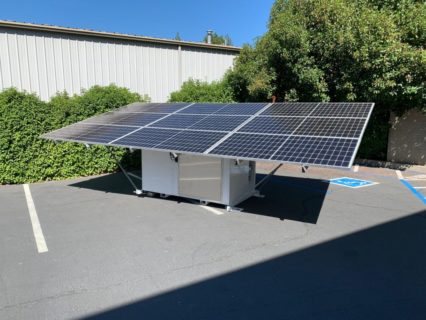 Positive Future #657 (Feature photo – BoxPower Shipping-Container Solar – courtesy of BoxPower)
How do you survive as a business owner if your profit margin is in your refrigerated storages that just had the power cut off for days by your power utility? This past year has been a nightmare for thousands of business owners and millions of households in California and New York.
As with all challenges, given a little time and solutions can come to the surface. Now, a California company called BoxPower is bringing solutions to the market to assure a continuance of energy, regardless of what the power grid does. You can learn about the company in the following videos.