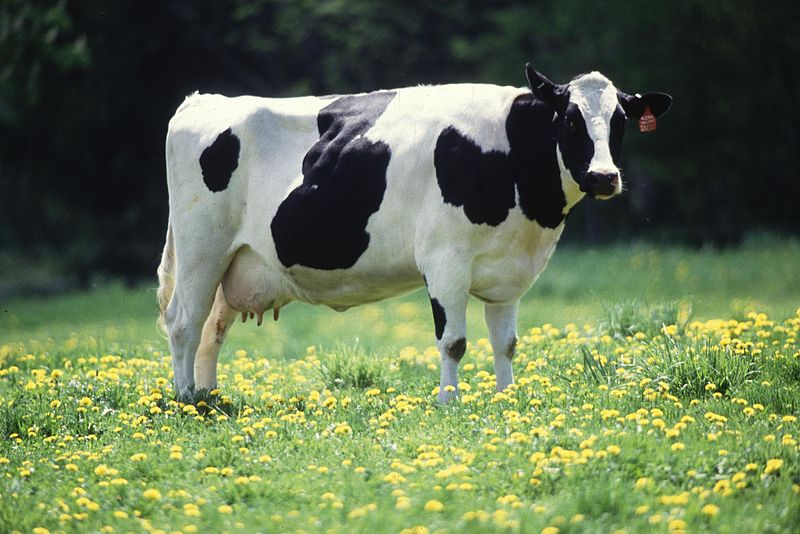 Touch the Soil News #617
Fonterra means "spring from the land." Fonterra is one of the world's largest dairy producers and manufacturers headquartered in New Zealand. The company is responsible for about 30 percent of the global dairy trade and is the largest company in New Zealand. New Zealand in general and Fonterra in specifics are to dairy what Saudi Arabia is to oil.
No, you probably won't see Fonterra dairy products at the grocery store. However, you might be eating them when you go to McDonalds. Fonterra supplies enough cheese to McDonalds to create a cheese ring that goes 3.5 times around the Earth.
Fonterra is a dairy cooperative that is owned by 10,500 dairy farmers and their families. The company sells products in over 100 countries and has (in addition to the dairy farmers) over 22,000 employees world wide.
Fonterra has joint ventures with dairy farmers and manufacturers all over the world. What caught our attention was a recent deal Fonterra engaged in with the Chinese. Here are some of the details:
Trade between New Zealand and China have tripled over the last 8 years.
Two years ago, the Bank of China opened offices in New Zealand.
Recently, Fonterra got a $213 million loan from the Bank of China to manage funding and currency preferences for their operations in China and with their Chinese joint ventures.
The Chinese financial sector is partnering with sources of food around the world that provide access to food that the Chinese simply cannot produce on their own soils.
The Bank of China is establishing new strategies – opening up branches in nations that trade with China, help finance both sides of the trading transactions, provide currency conversion privileges.
The cooperation between Fonterra, Chinese dairy companies, Chinese consumers and Chinese capital sets a new model other nations might take note of. As a cooperative owned by its farmers, it partially skirts the Wall Street model of private capital controlling production.
The U.S. is also a large dairy exporter – third largest in the world behind New Zealand and the European Union.
The food chain is exhibiting a complexity inconceivable to the world just 25 years ago. This complexity is a product of interrelationships of global finance, politics and a world of less than abundant agricultural resources.
Following is a short video clip on Fonterra:
Want More? - Sign up below