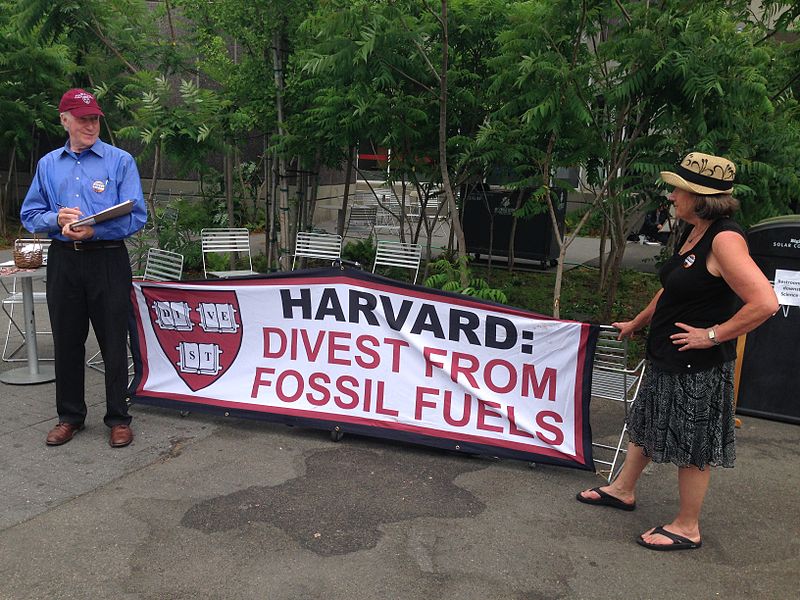 Touch the Soil News #482
To state that the food chain is "oil" dependent is an understatement. Commercial fertilizers, the fuels that run farm equipment, the fuels that propel transportation trucks and the fuels that power processing facilities, grocery stores and our kitchen appliances are anchored in oil.
There are two mega-trends unfolding in the oil industry that are not covered by mainstream media. However, these mega-trends could well bring the world to a tipping point where fossil fuels could rapidly become a dinosaur of the past.
Mega-Trend #1 – The Fossil Fuel Divestment Movement:
In 2011, a few students on college campuses urged their administrators to sell off any investments the school had in fossil-fuel stocks, bonds or other investments. Many colleges have endowment funds in which the principal is not intended to be spent, but invested so that dividends and interest payments could go on indefinitely to fund the school.
While the movement to divest started on college campuses, the movement quickly spread into pension funds, municipal funds, religious endowments and beyond. By 2014, some $50 billion worth of funds had committed to rid their portfolios of fossil-fuel investments. Two years later July 2016, the commitment to divest has snowballed over 70 times to where funds committed to divest have reached $3.4 trillion.
Demonstrators in Berlin, Germany carry a sign that says: "no more money for coal, oil and gas".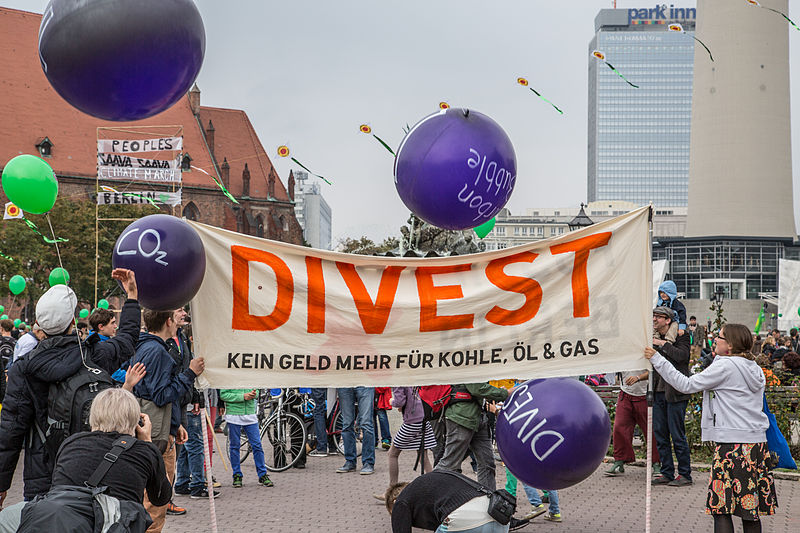 The divestment movement is a train that is gaining momentum and power as more and more religious, academic, political and financial leaders and organizations hop on board. The underlying driver is the goal of arresting climate change. The impact of the Fossil Fuel Divestment movement is not predictable. It is like a sledge hammer pounding at the financial footings of the fossil fuel industry. Humanity may have to move on – away from fossil fuels – before it is totally ready. This means food and agriculture are being pushed on a trajectory of change – ready or not.
What makes this divestment movement impacting is that it is exploring new ways of public protest. Divestment practices may be copied in other areas of public concern when citizens feel government is not doing enough. One such movement might well be a move to divest from GMO and chemical farming industries.
Mega-Trend #2 – Collapse in New Oil Discoveries
In addition to becoming more unpopular in the global mind, media and finances, the oil industry is embroiled in a production overcapacity to produce. Oil producing nations and companies – not wanting to give up market share – are pumping and building oil reserves to stratospheric levels. The outcome has been a collapse in the price of crude oil. This collapse has a domino effect on new oil discoveries. New oil discoveries are at a 7—year low, the lowest figure since 1947. Roughly 20 times more oil is being used every year than is being replaced with new discoveries (source – Alternative Energy News, James Ayre). The cost of gearing up new exploration, if and when the market sends a signal to do so, could easily create and oil price spike that sends scary shockwaves through the economy.
Following are two short videos on the fossil-fuel divestment movement:
Want More? - Sign up below