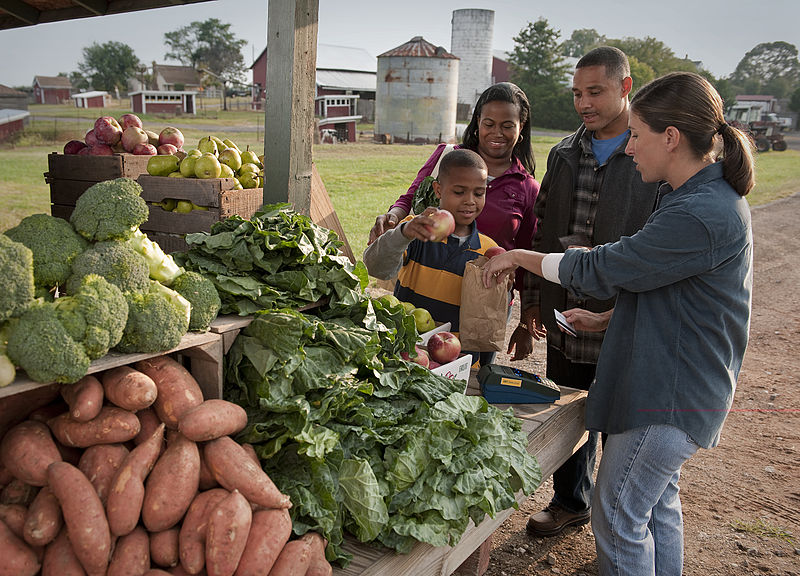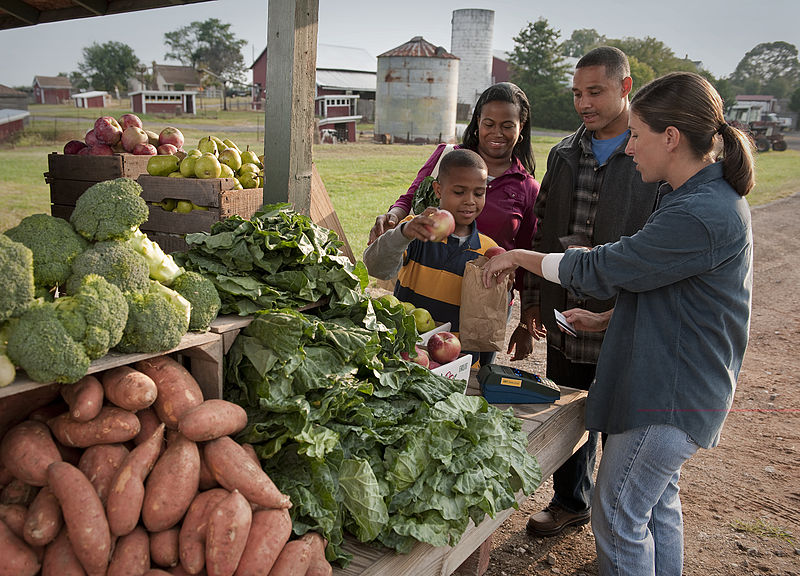 Touch the Soil News #658 (feature photo – USDAgov CC 2.0)
You will shake your head over the numbers in the graphs below. It's a comparison of food and health care expenditures. The first graph is in total U.S. dollars, the second graph is on a per-capita basis.
While there is a lot to this story, one of the underlying themes is the trajectory that industrial agriculture has embraced – chemical residues in food and processed foods in which nutrition is compromised.
In 1960, the nation spent $74.6 billion on food and only $27.2 billion on health care expenditures. Spending more on food than health care came to an end in 1983. That year the nation spent $370.4 billion on food and $367.8 billion on health care. This was the last year that Americans spent more on food than health care.
Preliminary estimates are that America will spend almost $1.6 trillion on food in 2017 and a whopping $3.6 trillion on health care expenditures. We will spend 2.25 times more on health care than on food.
The question is not just that health care expenditures have moved far beyond food, but whether or not most of the food we are eating is contributing to skyrocketing health care costs.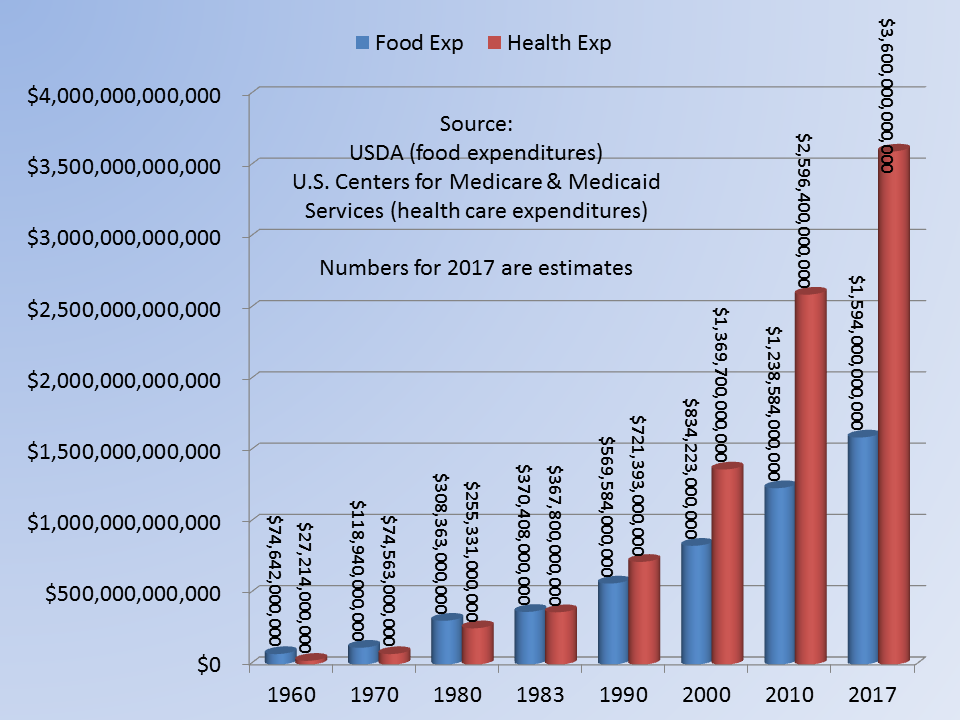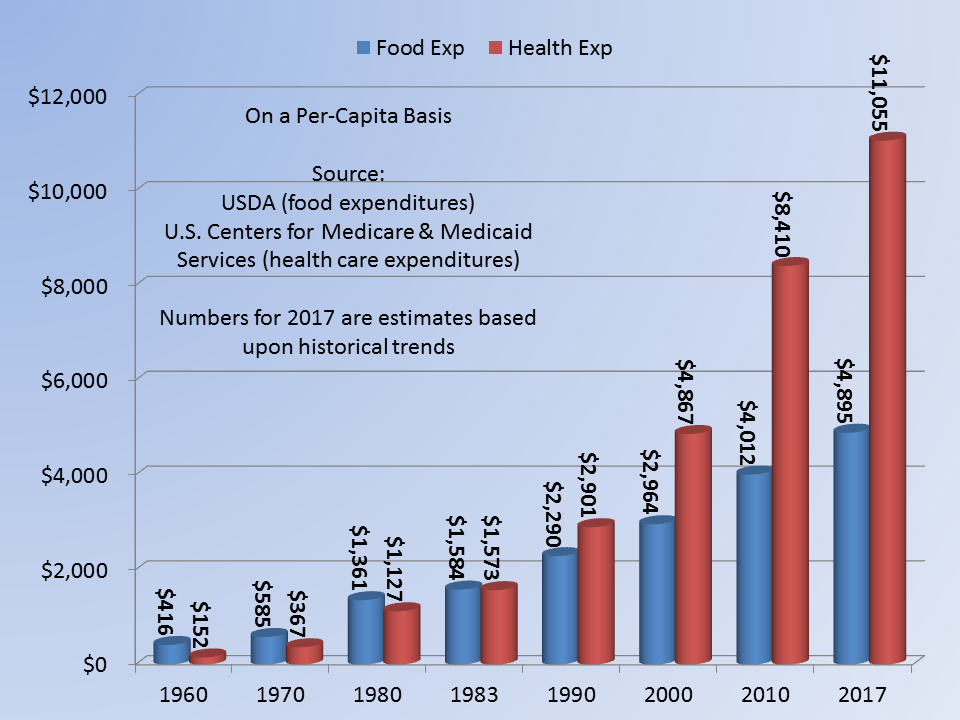 On average, Americans will spend $11,055 on health care costs in 2017. Should some of that money be directed towards healthier diets? Should we be eating lower on the food chain – more vegetables, whole grains, less cooking and clean meats? Since most Americans don't get enough exercise, should some of that money be spent to set up a backyard garden for more exercise and fresh air?
Given the incredible flip flop of food versus health care expenditures, the food as medicine concept is perhaps the most financially compelling reason why a food revolution is coming. The economics dictate the change. On a per-capita basis, health care costs have increased 73 fold since 1960. Food costs, on the other hand, have only increased by about 12 fold since 1960.
While there are other factors and adjustments to consider, the statistics on the surface suggest that for every dollar spent on food, Americans are over six (6) times sicker today than in 1960.
Want More? - Sign up below