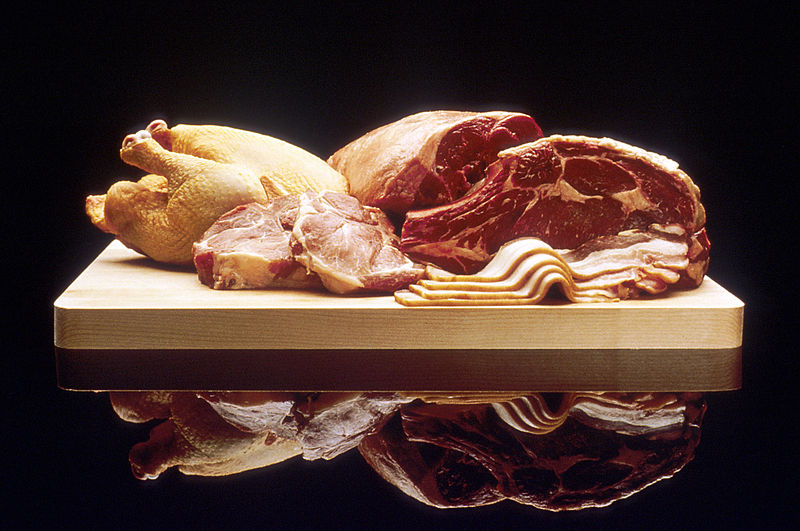 Touch the Soil News #954 (Feature photo – Meat and Poultry – photo courtesy of National Institute of Health)
Capital can mean a number of things, but most commonly we think of capital as money. And Capitalism is the competition for money.
That said, how healthy is competition for money? Recently, BRF SA – one of the world's largest food companies from Brazil – has become the target of a food-safety probe. Bloomberg News reports that senior officials of BRF SA colluded with officials of Brazilian agricultural laboratories to falsify tests on meat samples in order to hid poor sanitary conditions and incidences of salmonella above requirements.
As we speak, 11 temporary arrest orders, 53 search orders and 27 orders to bring people in for questioning have befallen the BRF SA Company.
The question in the back of our minds is to what extent is the sustainability, quality and safety of food compromised by intense competition for capital (money)?
BRF SA has over 30 food brands around the world. Their products are sold in over 150 countries in all five continents. Annual sales are of approximately 4 million tons of food – that's 8 billion pounds.
Want More? - Sign up below