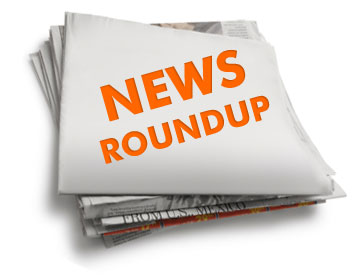 Touch the Soil News # 121 – includes 4 videos
Monsanto Blunders in its Approach to Buy Syngenta
Swiss company Syngenta, has been dogged by Monsanto to sell itself to Monsanto (three tries so far). Monsanto has offered a deal worth $45 billion. However, Syngenta believes their company is worth far more than Monsanto's proposal. In addition, Syngenta feels such merger is dangerous if it cannot be consummated without hang-ups and regulatory snags. Should the two companies try to merge and fail, it could hurt the value of Syngenta. Monsanto has agreed to put up a $2 billion safety net that would go to Syngenta should the deal fail. Syngenta further states that Monsanto is not as global as Syngenta and what Monsanto brings to the table is not conducive for a stronger company coming out the other side. The whole thing has become public and Monsanto's leadership is looking silly in front of the more articulate executives at Syngenta. Syngenta Board Chairman Michel Demare – in breaking with all historical tradition – has gone to the public via a YouTube clip, explaining their position. In the video, Demare calls Monsanto's approach as "simplistic" and not appreciating the complexity of the issues in such a merger – inferring Monsanto is simple minded. This clip is uploaded here.
U.S. Egg Production Falters
Iowa, the largest egg-producing state in the nation, is also one of the hardest hit with the avian bird flu epidemic. May egg production in Iowa has fallen 28 percent from a year ago. Nationally, egg production has dropped 6.5 percent from a year ago. The latest tally is that nationally, nearly 50 million birds have been infected so far. Iowa Governor, Terry Branstad, has declared a state of emergency.
Uploaded here is a brief PBS video on the state of emergency unfolding in Iowa.
Tillamook Cheese Producers Attack American Cheese (a real laugh)
A couple of days ago, Tillamook cheese producers from Oregon decided to attack the processed cheese we call American. They unfolded a new ad campaign which is uploaded here:
JBS Meats – the World's Largest Meatpacker – Gets Bigger
JBS SA from Sao Paulo, Brazil is in the process of acquiring Moy Park – a chicken and turkey processer in the UK – for $1.5 billion. Moy Park is a billion pound business operating across several countries in Europe. JBS SA has over 200,000 employees and 340 production units. JBS SA sells meats in over 150 countries.
Uploaded here is a short video clip on JBS SA. Even the video is in Portuguese, the footage hints of the tremendous scope of the company.
Want More? - Sign up below