Touch the Soil News #255
We are all familiar with the red tape that goes on in Washington. Lots of talk about ending hunger and minimizing food waste – but things move at a snail's pace. More frequently we are seeing cities and states step up to take climate change action – for example – on their own. When governors and mayors start to act on things that should be taken care of on the federal level – it signals a shift of power.
Fossil fuels and alternative energy have been dominating the national and international political debates. However, people and food have been climbing up the "media" ladder at the city (municipal) level.
Earlier this fall, an unprecedented number of cities around the globe began to recognize their power and the clout that may emerge from working together.
Some 117 major cities around the world recently signed the Milan Urban Food Policy Pact. The Pact aims to establish a network of cooperation between these cities that are home to over 400 million people (the U.S. population is only 322 million).
Milan Mayor Giuliano Pisapia hands Ban Ki-moon (Secretary General of the United Nations) a document containing the signatures of 117 Mayors from the world's major cities. The document is their pledge to cooperate in ending hunger fostering food sustainability.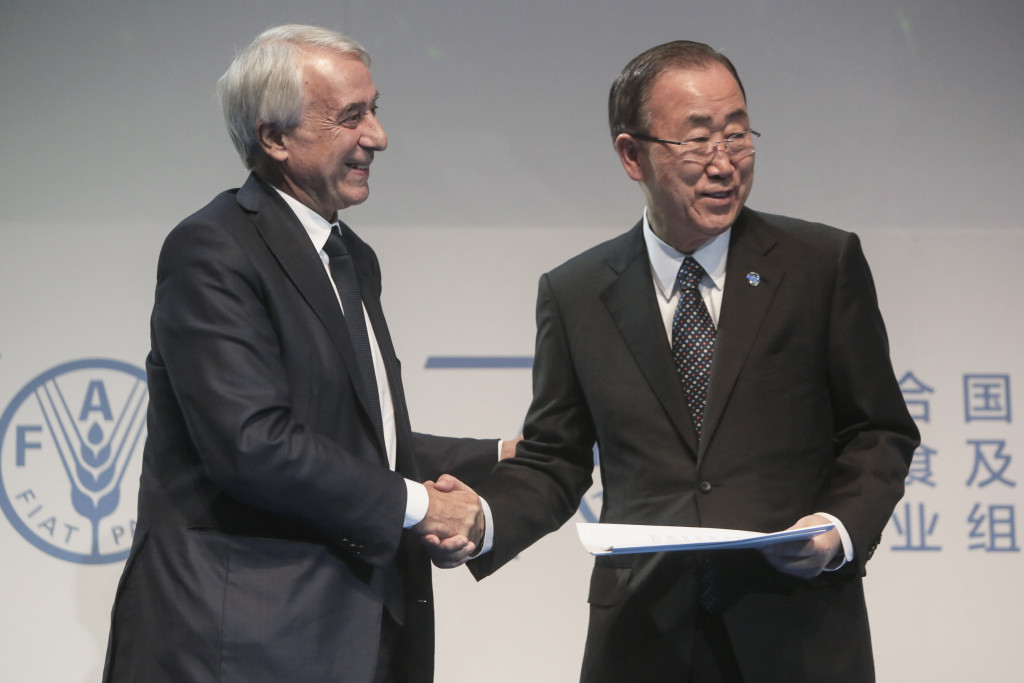 The cities will be working to address hunger, malnutrition and food waste and a host of other urban food issues. Milan mayor Giuliano Pisapia said: "I am sure the synergies among the cities can get results when States (countries) can't achieve goals. Milan is the second most populous city in Italy with a population of 1.3 million that sits within a larger metro area of 3.2 million.
The Milan Urban Food Policy Pact is the most striking move to go around national governments ever to take form. This pact may go beyond bringing people together for the purpose of eating and engender a new global coalition for peace and cooperation.
What's surprising are the cities that entered into the pact. While we can't list them all here, we'll list a few of the important ones:
Cities from the United States include Baltimore, Chicago, Miami, New York and San Francisco. Other cities around the globe include the largest metropolitan areas in the world such as: Beijing, Athens, Guanghzou, Brussels, Berlin and Zurich, Bethlehem, Dubai, London, Melbourne, Mexico City, Montreal, Moscow, Rome, Sao Paolo, Tel Aviv, Toronto, Vancouver, Venice, Basel, Warsaw and on and on.
Want More? - Sign up below