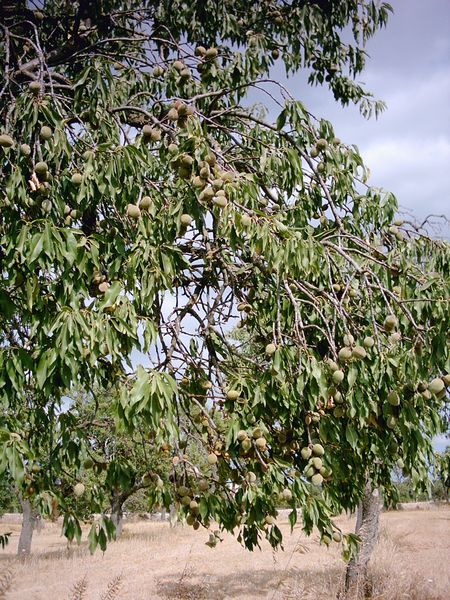 Touch the Soil News #908 (Feature photo – Almond Orchard – GNU Free Doc License)
Here at Touch the Soil, we follow many trends. Often times we see trends, but there are no studies done on the overall size and scope of those trends – making it hard to see the big picture.
One trend that is significant is the speed at which public stock companies, private investors, pension funds and individual nations are seeking to buy up and consolidate operations in the food sector.
Not making conventional news is a small story from Australia. Large Investors from London have put together a fund for food investments and just purchased a 1,000 acre almond orchard that will produce close to 1,600 tons of almonds each year. The fund, in conjunction with monies from Rabo Bank (the world's largest agricultural bank) closed the deal without revealing any other details. Our estimate is that the deal was $15 million plus.
Around the world there are $1 million deals and frequently $1 billion deals happening virtually every day and across all nations. The trend – financial consolidation of the food industry – leaves the consumer with little to no knowledge of the owners, their agendas and their influence over what we eat.
This article is not a complaint, as we have no solution in the bigger picture. We just know that local control is slipping further into the past for those without some type of access to local gardening.
Want More? - Sign up below