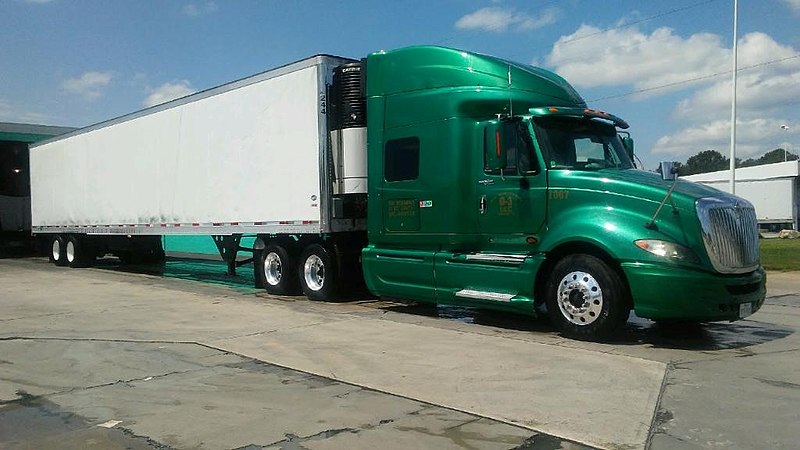 Touch the Soil News #975 (Feature photo – Refer Truck for Food – CCA SA 4.0 International)
The nation's primary distribution service (semi-trucks) is fighting Electronic Logging Devices which rigidly enforce laws and regulations cutting down the speed at which food historically moved. Then there is the shortage of trucks, in which there may be 10 to 12 loads in the pipeline for every truck.
Now, the American Truck Association revealed that a shortage of truck drivers is driving up costs as pay, benefit packages and even sign-on bonuses are at their highest level ever.
The challenges facing the trucking industry are happening at a time when the food chain is engulfed what is now being coined as "Grocery Wars." Grocery wars, among other things, heighten the drive for just-in-time inventories – inventories that arrive seconds before you make a purchase.
All of these things in the trucking and grocery arena have already resulted in unexpected empty shelves at grocers. While the situation is not dire at this moment, the food distribution network is skating on thin ice.
Want More? - Sign up below