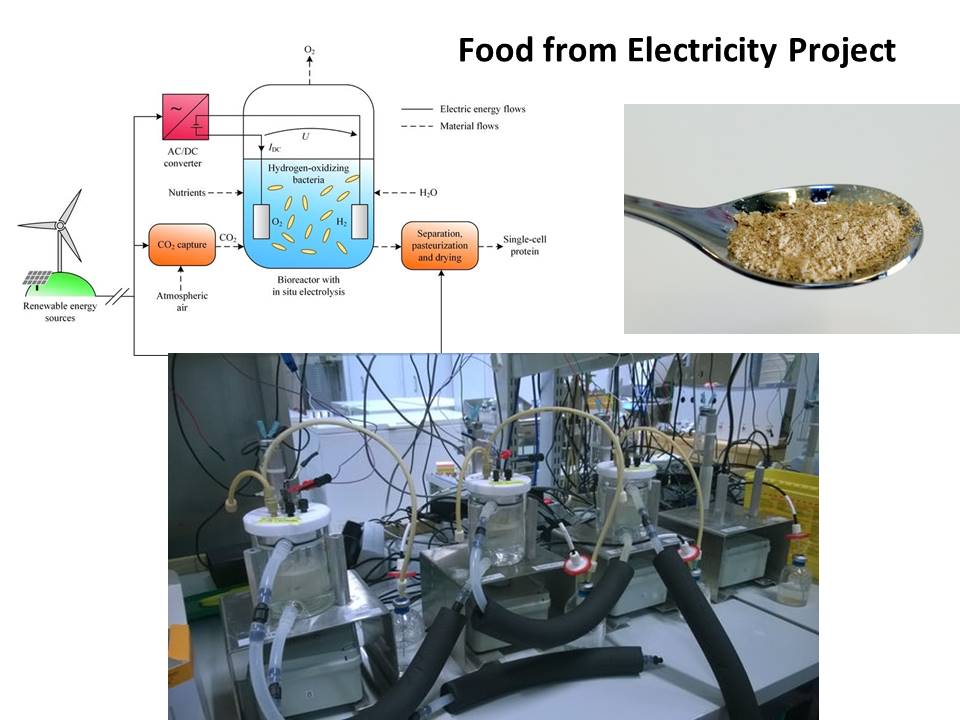 Touch the Soil News #779 (Feature photo courtesy of Lappeenranta University of Technology (LUT) – Finland)
Scientists from Finland just produced a single-cell protein from electricity and carbon dioxide. The final product is a nutritious mixture of more than 50 percent protein, 25 percent carbohydrates and a mixture of fats and nucleic acids. Currently, the production of one gram of protein takes about two weeks. In theory all that is needed to create the food is equipment, electricity and air.
The electric food can also double as animal feed, not just human food. According to researchers at the LUT, creating food from electricity can potentially be nearly 10 times as energy efficient as photosynthesis. One vision is that perhaps homes could have their own food reactor to produce the food. If every home had an appliance that created food, world hunger could diminish.
At present, the end product is a dry powder. Scientists estimate that it may take up to 10 years to commercialize.
Want More? - Sign up below