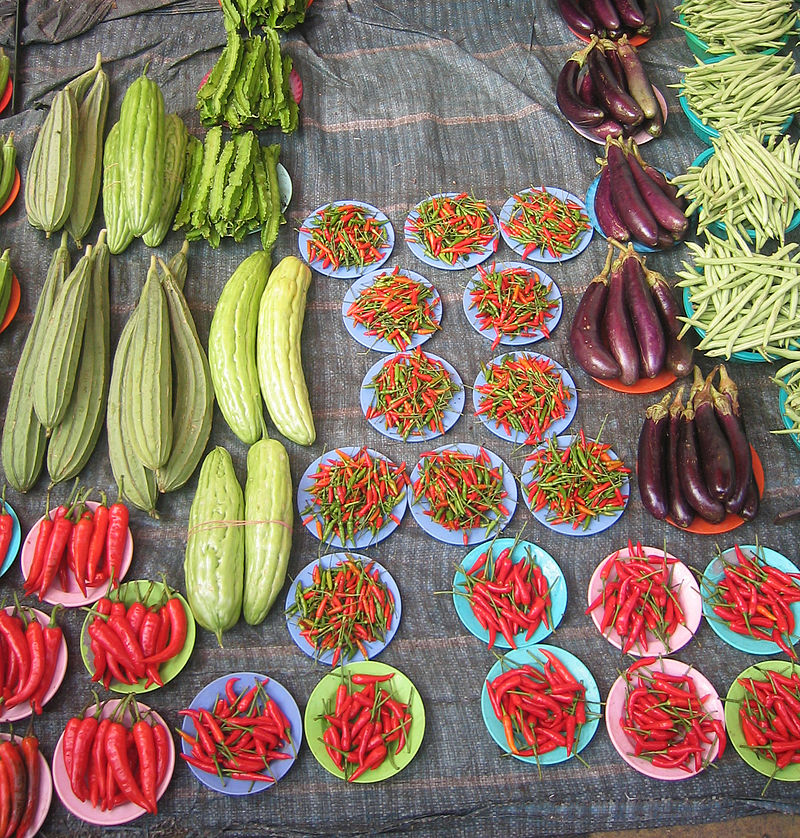 Touch the Soil News #1234 (Feature photo – Organic Food – By Nsorensen at English Wikipedia – Transferred from en.wikipedia to Commons by Olybrius using CommonsHelper., Public Domain, https://commons.wikimedia.org/w/index.php?curid=12663722 )
While we cover news of food gardening here at home in the U.S., we like to cover stories about food gardening in other nations. The difference is often one of how food-insecure countries (like the UAE in this story) value food beyond its role as a farming enterprise.
In select neighborhoods of heat baked Dubai, the company Enrill is in the process of turning concrete and sandy areas into fresh organic vegetable gardens for the benefit of local residents and to add value to the neighborhood.
Residents attend harvest days in which the produce is evenly distributed. As more and more nations feel insecure about global trade and trade wars, one wonders if this new trend in Dubai will spread beyond its borders. You can read the full story here on Trade Arabia Business News:
Want More? - Sign up below