Touch the Soil News #476
Employing improved methods of detecting food poisoning, the FDA is finding a whole lot more food that must be recalled. For the second quarter of 2016, food recalls are up 167 percent over the first quarter. This massive recall event was driven primarily by one incident – the CRF Frozen Foods recall of fruit and vegetables across 42 brands in all 50 states.
The real kicker was that CRF suspect vegetables (for listeria) were present in almost 50 million pounds of meat products by Ajimoto Windsor. Ajimoto recalled 47 million pounds of meat products as a result.
FDA food recalls and food poisoning events are so frequent - and some of them so large - it raises concerns about the global food chain and its accountability to customers.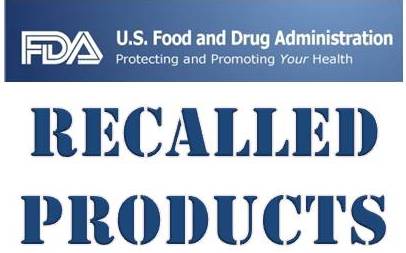 The General Mills flour recall of earlier this year was also a record-breaking 45 million pounds. Following is a sampling of some of the other large recalls this year:
ConAgra foods recalled nearly 200,000 pounds of P.F. Chang's frozen dinners because metal shards were discovered.
National Frozen Food Corp recalled frozen peas and mixed vegetables under 13 brand names.
GNP, a Minnesota company recalled nearly 56,000 pounds of chicken products because of contamination with sand and soil.
Bar-S Foods recalled close to 400,000 pounds of RTE hot dog and corn products due to potential Listeria Contamination.
Country Fresh of Conroe, Texas is recalling fresh-cut vegetables in 9 states due to risk of listeria contamination.
Sentry Foods Solutions of Tucker Georgia is recalling 21,570 pounds of frozen chicken products due to contamination by glass and hard plastic.
Cambridge Farms of Pennsylvania is recalling three brands of its frozen corn that were distributed to 15 states because of risk of listeria contamination.
A Hepatitis A outbreak has occurred from scallops sold in restaurants in Hawaii, California and Nevada from product imported from the Philippines.
Miami's Oriental Packing company is recalling a whopping 377,000 pounds of curry spices due to lead contamination.
Texas beef processor Sam Kane Beef Processors of Corpus Christi, is recalling 60,000 pounds of ground beef due to risk of metal fragments found ins some of the product.
The real news is that there is hardly a day that goes by without a noteworthy food recall and the list of recalls in just 2016, would have to go on for pages and pages.
Following is a video clip on the CRF Frozen Food recall:
Want More? - Sign up below