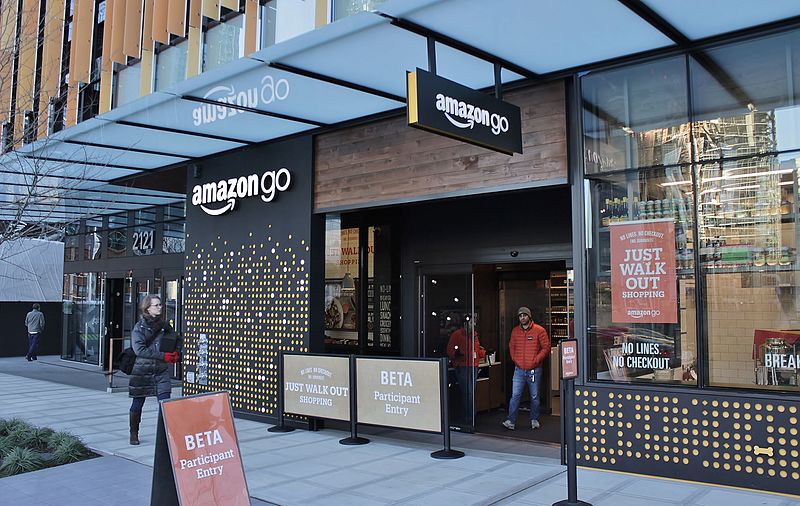 Touch the Soil News #986 (Feature photo – Amazon Go Store – CCA SA 4.0 International)
Amazon Go created the model of a convenience grocery store without employees. High-tech company AiFi supplied the surveillance and recognition technology to make it happen.
How do you feel about computer algorithms and cameras that can identify you by your body mass, unique physical characteristics and even your gestures? The technology can recognize products you pick up (or put back) and then charge your account that you previously set up.
Yes, you don't have to pay the salaries of your friends that work in the grocery store or interact with any humans – you just have to reveal a whole lot about yourself to the humans behind the cameras – data that can be stored, analyzed and retrieved.
Watch Phil Lempert discuss the technology:
Want More? - Sign up below