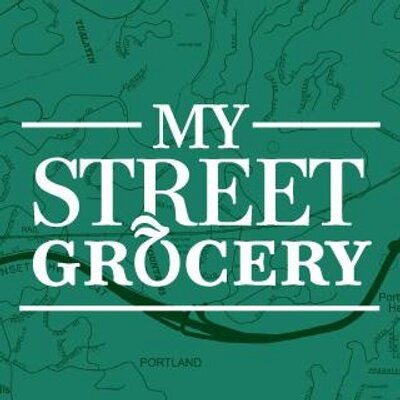 Touch the Soil News # 142
So what is the world coming to? A bright young woman with a Masters in Business Administration from Portland State has no interest in pursuing the Wall Street Model of business and profit. Instead, she is striving to bring healthy food to the underserved with a goal of only breaking even.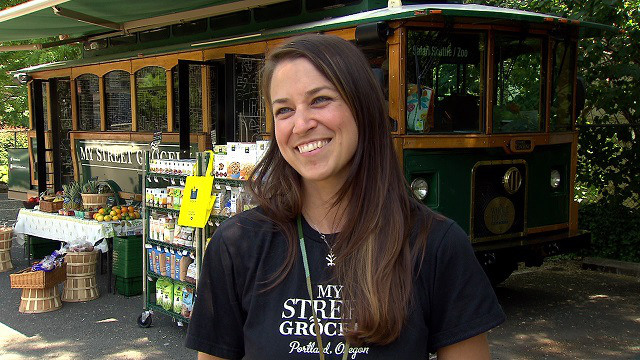 Meet Amelia Pape. After graduation, she bought a van and started a mobile business called My Street Grocery in Portland, Oregon. Her mission was to sell healthy food in areas of Portland where there was little access to grocery stores. As her work and idea began to gain visibility she eventually approached Whole Foods Market with the idea. Pape and Whole Foods decided to join forces which expanded the resources for the program.
Today, Pape drives a renovated trolley car to specified locations each week to serve those with limited or no access to healthy foods. Prices on the trolley are similar or lower than those of a typical store. As surprising as it may seem, Pape says a good number of people have no experience with fruit and vegetables and many don't have kitchens.
Inside the My Street Grocery trolly car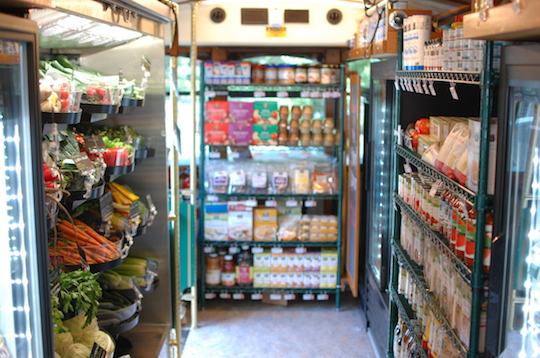 Pape accepts EBT cards, food vouchers from local help organizations as well as the standard cash and debit card venues. With the food she buys direct from farmers and local wholesalers, Pape and helpers make two stops a week. One at the Legacy clinic, which gives out vouchers to shop at My Street Grocery. Pape is later reimbursed. The other stop is at Central City Concern (CCC) in downtown Portland. The CCC is a help center for low income and homeless people. Pape is looking to expand her partnership with other social enterprises.
Pape focuses her attention on "food deserts," poor neighborhoods that often don't have a full-service grocery store. More than 20 million Americans, even in progressive cities like Portland, live in these food deserts. Following is a short video of Amelia Pape as she talks about social enterprise and My Street Grocery.
Want More? - Sign up below