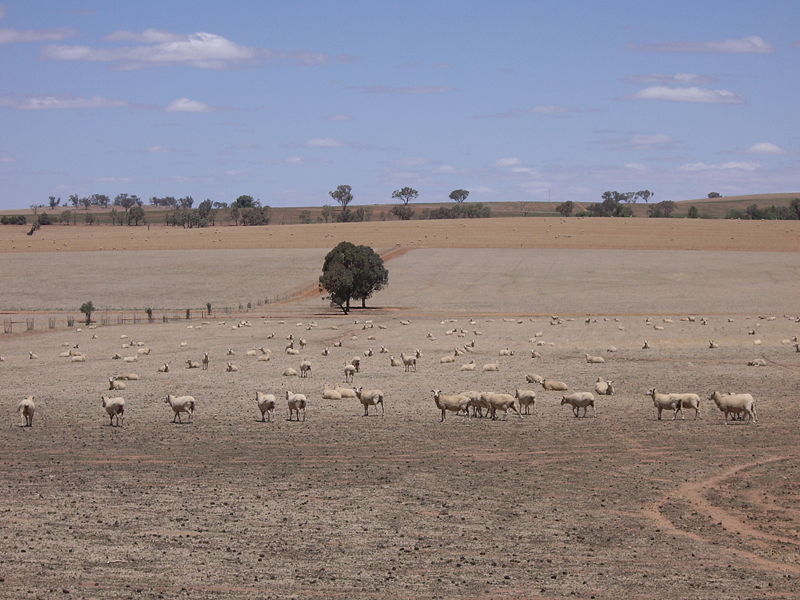 Touch the Soil News #1077 (Feature photo – Australian sheep with no feed – GNU Free Doc License Virtual Steve)
The single largest activity on land in the world is agriculture. According to the Food and Agriculture Organization of the United Nations, approximately 38 percent of the world's land mass is dedicated to agriculture.
Climatic change, volatility and drought can do little else but impact the world's ability to grow food. After several years of drought in the Province of New South Wales (NSW) in Australia, farmers and ranchers are at wits end as the 2018 drought is the worst yet. Reeling from recent dry years, it is not just the reduction in food production that is at stake. Those who work the land are at risk of losing their livelihood.
What might be the answer to such pervasive droughts?
Want More? - Sign up below