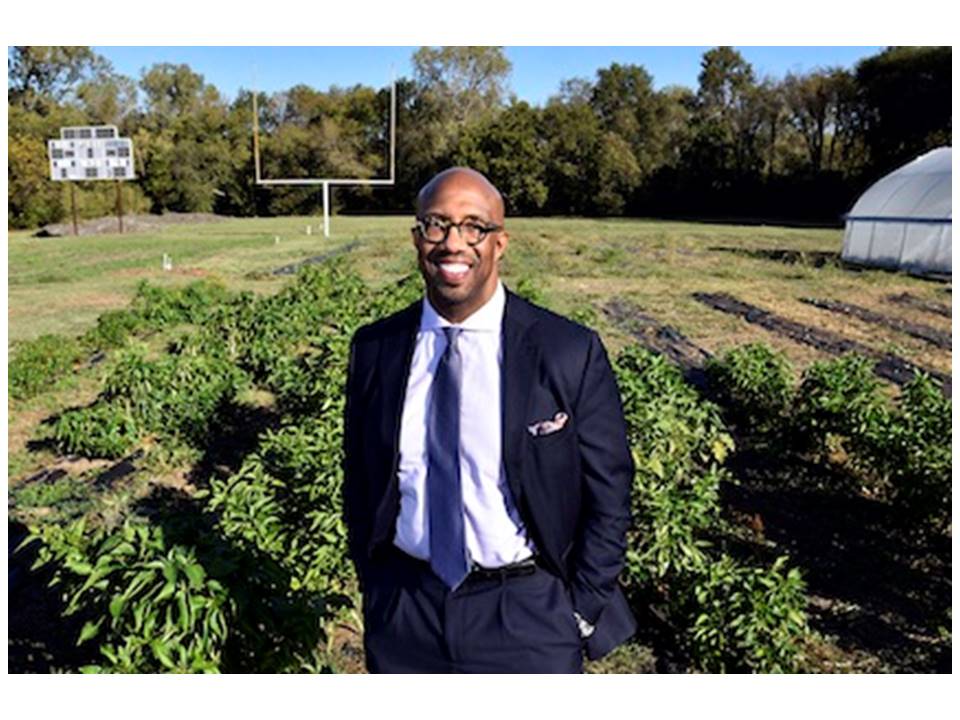 Touch the Soil News #916 (Feature photo – Michael Sorrell at the Farm (formerly a football field – photo courtesy of Paul Quinn College)
Few of us have heard of Paul Quinn College. And few of us have heard of EdSurge news – a news company that focuses on the use of technology in education – including food growing technology.
Recently EdSurge did a story on Michael Sorrell – President of Paul Quinn College. When Sorrell took over as head of the college in 2017, it's football venue was broken, as was the colleges finances. As a result of the situation, Sorrell decided to cut the football program from the school.
What started as a joke that they should turn the football field into an organic farm – surprisingly – is just what happened. The farm is called the We over Me Farm – signifying the importance of all of us together over the interests of one person. Roughly 20 percent of the produce has gone into charitable venues. The rest of the produce supports community members, the College and restaurants and grocers throughout Dallas.
You can read the full story here: https://www.edsurge.com/news/2018-01-09-turning-a-football-field-into-a-farm-how-the-urban-work-college-could-lower-college-costs
Want More? - Sign up below