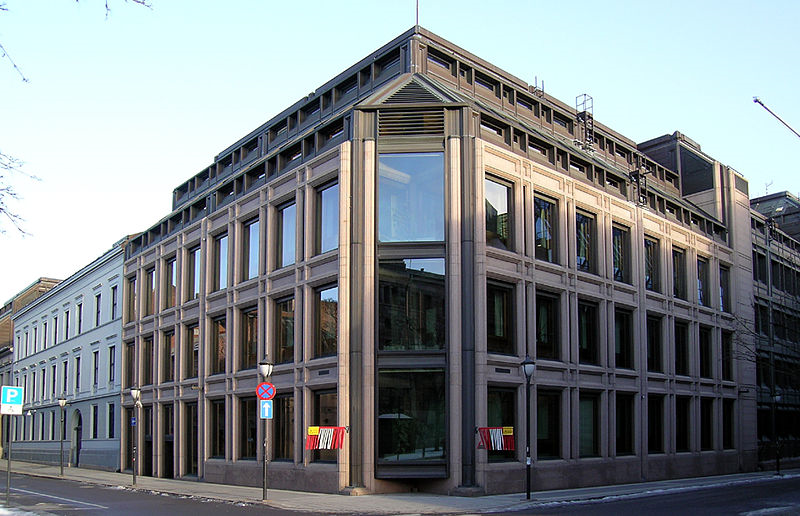 Positive Future #4 (Feature photo – Norges Bank – photo in the public domain)
What is your take on fossil fuels? We know that it's permeation into our culture is extensive, particularly in agriculture and the food chain. However, are fossil fuels headed towards extinction?
One way to figure out what is happening is to follow the money trail – that is the number of investment funds exiting fossil fuel stocks and bonds. Investments funds controlling some $5.5 trillion in investments have either divested or are in the process of divesting their portfolios of fossil fuel investments.
That number is about to grow by another $ 1 trillion as Norges Bank (the Central Bank of Norway) is recommending the Norway government to divest its $1 trillion pension fund of all fossil fuel investments. This could mean unloading some $35 billion in fossil fuel stocks. Norges Bank feels that Norway should get out of these investments due to vulnerability of a permanent drop in oil and gas prices. European oil stocks plummeted after the announcement.
Can the divestiture and eventual decline of fossil fuels be stopped?
Want More? - Sign up below