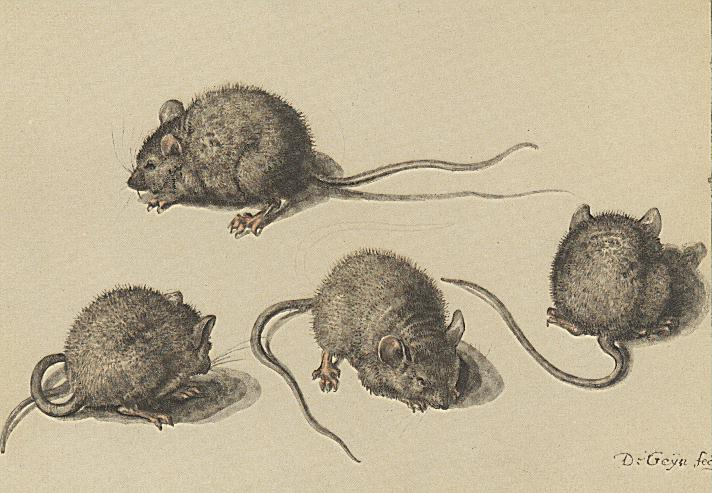 Touch the Soil News #490
One has to do a double take on this one. MIH Marketing and Sales in Beebe, Arkansas distributes fresh meat to stores in Arkansas. The company was forced to recall fresh chicken meat that originated from one of its storage facilities where rodents were found. The kicker is that they are recalling 662,000 pounds of chicken.
The USDA's Food Safety and Inspection Service (FSIS) has a special division called the Office of Investigation, Enforcement and Audits (OIEA). As it turns out, the OIEA was conducting routine food defense surveillance activities which included the MIH Marketing and Sales fresh meat storage facility.
What the OIEA found was rodent activity in the facility with the meat potentially being contaminated with rodent feces. In a chemical test of some of the meat, it tested positive to alkaline phosphatase – a marker for rodent feces.
A painting of four mice. One must ask the question: Is it not incumbent upon a fresh meat distribution company to keep its storage facilities free of rodents?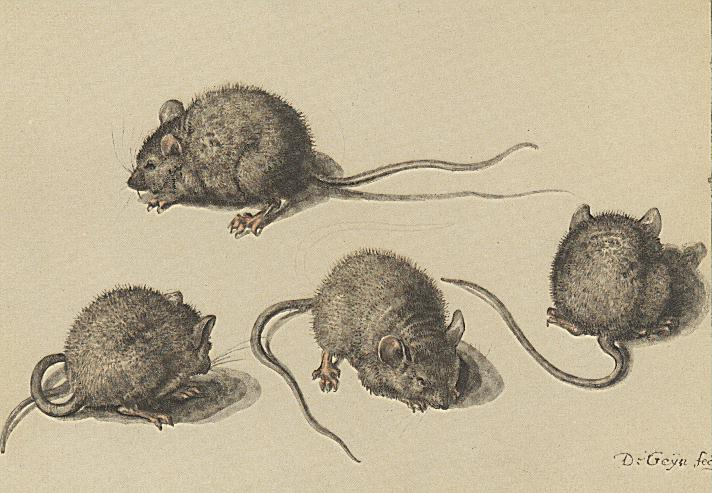 The meat that was in the storage facility has been detained by the FSIS and MIH Marketing. They are now trying to recall additional thousands of pounds of meat that already made it into the market place.
While we are certain that the mouse problem at MIH Marketing was not intentional or at epidemic levels, at issue is how fast mice can multiply given a steady source of feed. Following is a rather spooky video clip of a farm in Australia where mice got into the animal feed:
Want More? - Sign up below