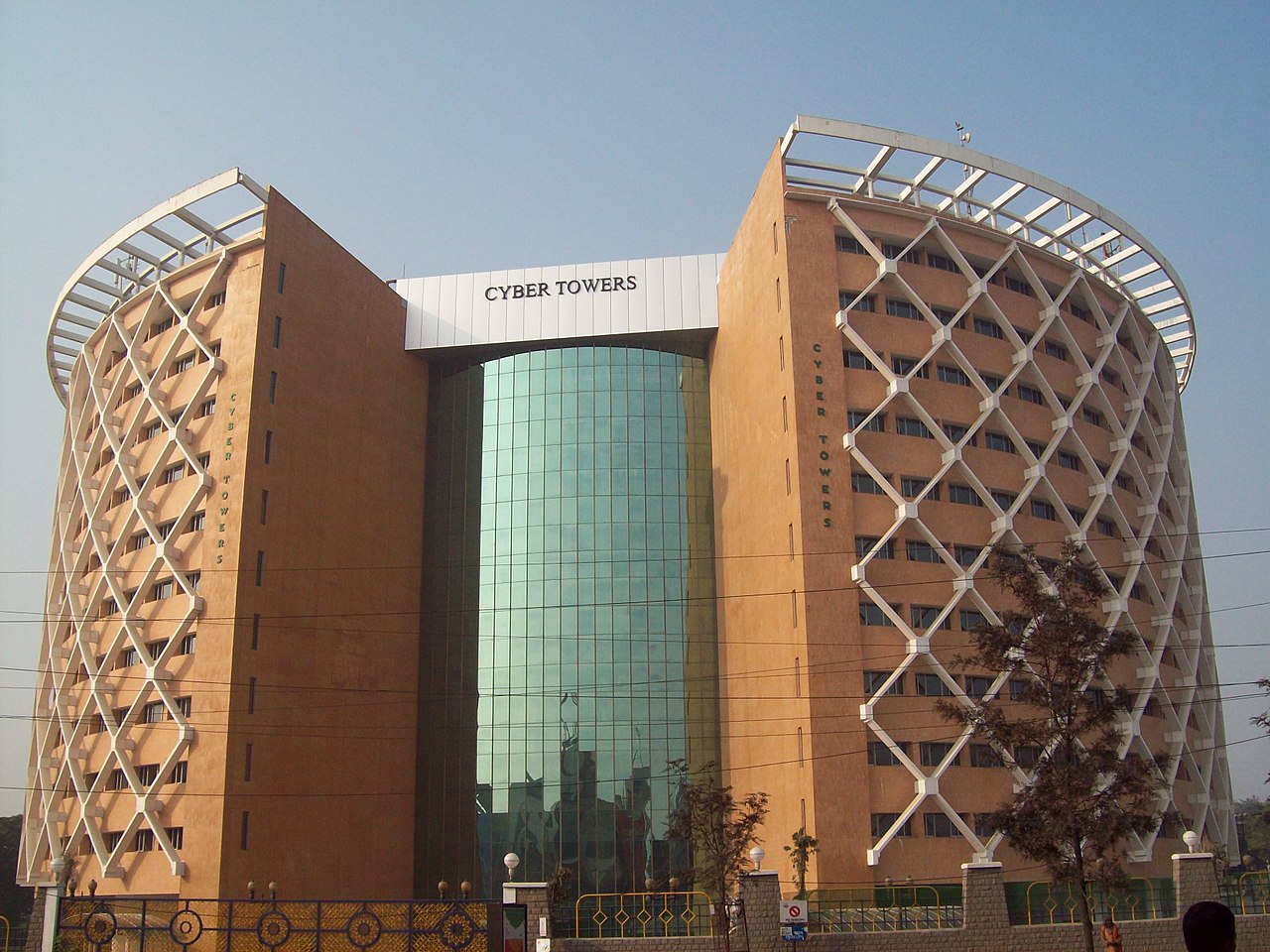 Touch the Soil News #922 (Feature photo – Cyber Towers in HITEC City, A Place Where Some Techies Want to Leave in Favor of Farming – photo is in Public Domain)
Recently The Hindu – a news conglomerate in India – posted an interesting article. Some 32 Information Technology (IT) professionals got together and purchased 50 acres of land out from the city of Hyderabad, India. They created a farm there with crops and irrigation.
The IT professionals work in a place called HITEC City – a technology based campus for large corporations within the city limits of Hyderabad. Hyderabad is the center of a metro area of 8 million people.
Now, the IT professionals that bought the 50-acre farm are offering weekend getaways for themselves and some other 700 techies. It's a place to de-stress and engage in the arts of growing figs, guava and other crops. They spend leisure time learning about plows and the soil, while volunteering their labor.
Ironically, while taking in nature and contemplating food production, the ultimate objective of the 50 acre farm-retreat is to get passionate people into agriculture and prepare the IT professionals to land a career in agriculture when they quit their IT jobs. You can read the full story at the following link:
http://www.thehindu.com/news/national/telangana/urban-farming-catching-up-with-techies/article22484702.ece
Want More? - Sign up below