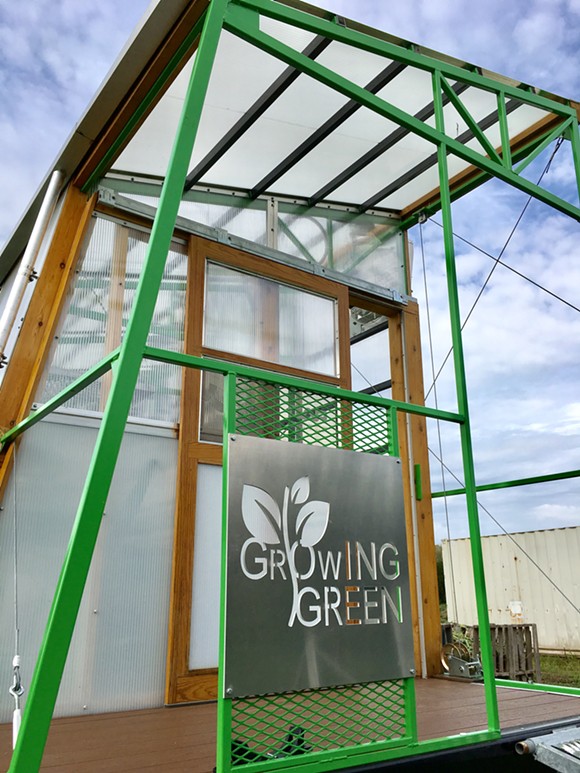 Touch the Soil News #545
A group of fourth year architecture students at Butler University have designed and constructed a mobile greenhouse. Butler University is located in Indianapolis, Indiana and has almost 5,000 students. Butler University created this project in collaboration with architecture students from Ball State University (22,000 students) from Muncie, Indiana.
Butler University has a teaching farm onto which they wanted to construct a greenhouse. As it turns out, the teaching farm is in a flood plain and the University could not get a building permit for the greenhouse. With the help of a $50,000 grant, it was decided that a mobile greenhouse would fill the need and eventually have much more flexibility.
The mobile greenhouse features heating, air-conditioning and passive ventilation. The growing space is 8 X 32 feet with bays of adjustable shelves (photo courtesy of Butler University).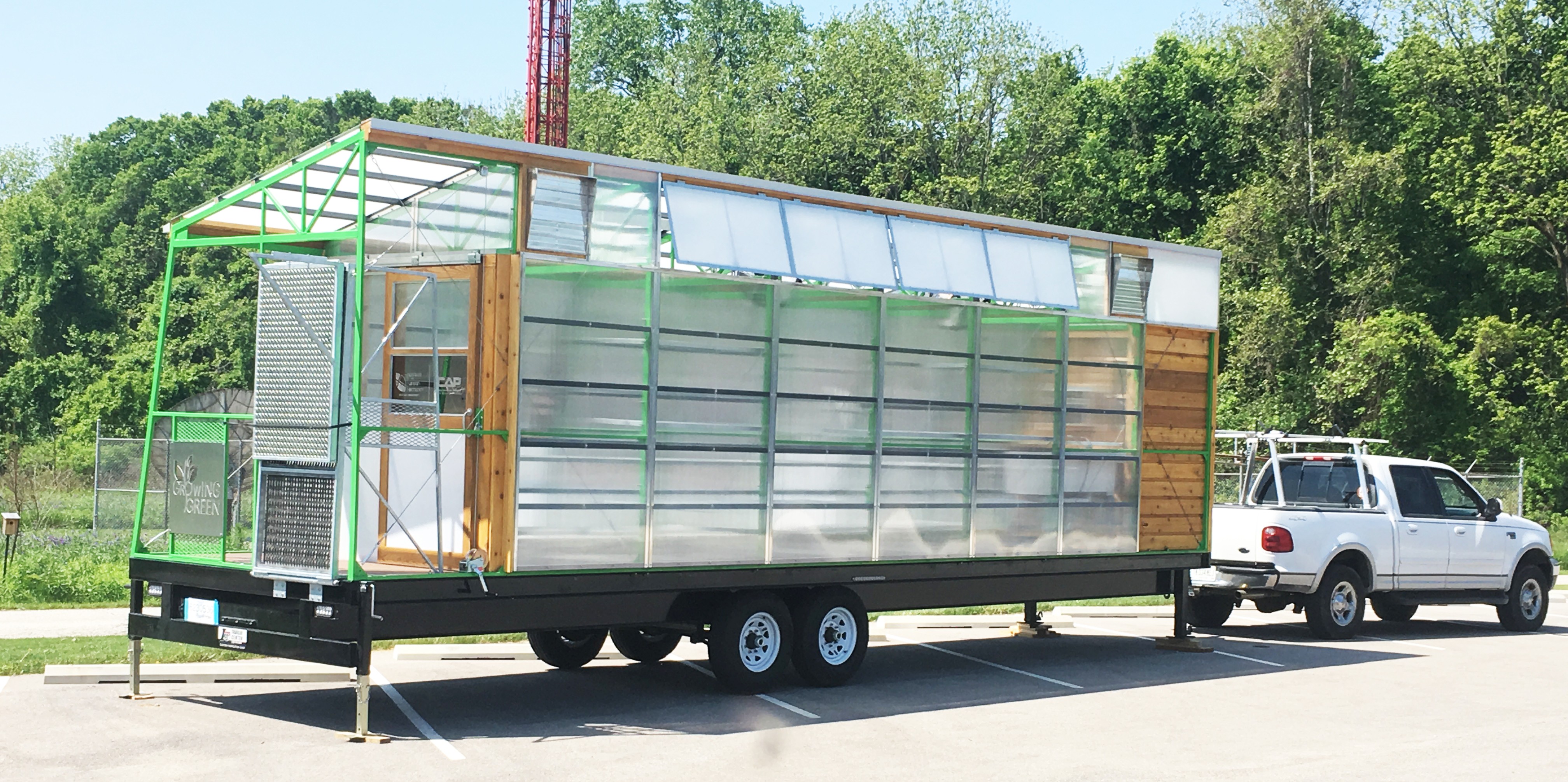 The greenhouse will be used to start seedlings early in the season which will later be planted at the teaching farm. Called the "Growing Green" project, it won a 2016 American Institute of Architects Indiana Design Award based on architectural excellence.
Want More? - Sign up below