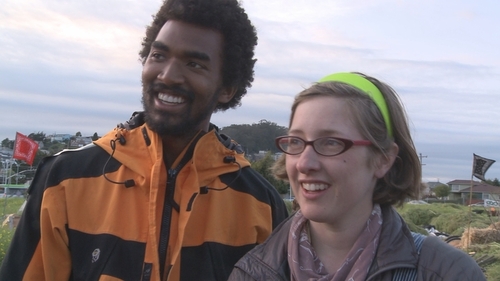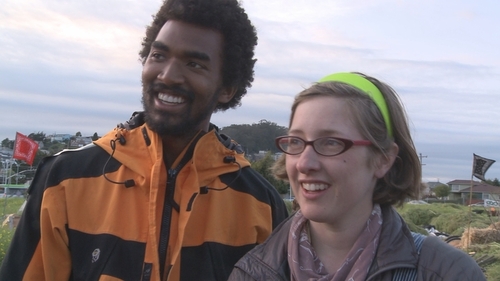 The future of a 20 acre parcel in the Bay Area – the last vestige of a centuries-old farm – has become the focal point of students and locals fighting to stop the bulldozers. For the last 100 years, UC – Berkley, has owned the parcel popularly known as the Gill Tract. The rub comes from the University's plans to commercially develop 10 acres of the parcel.
In 1997, UC-Berkely announced that it was going to develop the Gill Tract. In response, a coalition of over 30 non-profits and community organizations in the Bay area came together to stop the development project. It was proposed that the Gill Tract be turned into an Agricultural Research station focusing on urban and sustainable food production.
Since then, different attempts by community and student groups continued to fight the city council of Albany (where the Gill Tract is located) to not approve the development projects. While these tactics have delayed the commercial development of the Gill Tract, the development project continued to move along.
On Earth Day In 2012, a grass-roots community movement emerged to trespass onto the Gill Tract and commence farming the land and producing food. The movement was called "Occupy the Farm." The activists brought with them 16,000 seedlings, roto tillers, shovels and tents. Within a few hours, they had planted an acre of vegetables, put up a banner that read "Occupy the Farm", and set up a tent village to defend the crops.
Over the last two years, with police confrontations, lawsuits and protests, the "Occupy the Farm" movement is still on the Tract. Amidst the controversy, one of the future anchor tenants of the commercial development backed out. Ironically, this tenant was Whole Foods Grocery Store.
The continued push for development of the Gill Tract by UC-Berkley, sparked a campus rally on Wednesday, February 4th, 2015 that protested, among other issues, the development of the Gill Tract. After the rally, some of the students occupied the Architects and Engineers building demanding the release of documents pertaining to the Gill Tract development and meeting with Chancellor Nicolas Dirks. The students disbanded around 7:00 .p.m. when these two demands were met. For more information on the student front of saving the Gill Tract visit: https://sealstudents.wordpress.com
In late 2014, a film was completed called "Occupy the Farm" that has been screening in the Bay area. The filmmakers are hoping to bring the film to 50 major cities in 2014. You can get more information about the film at:  https://occupythefarmfilm.com
Want More? - Sign up below